Faelt
Restaurant
Berlin, Germany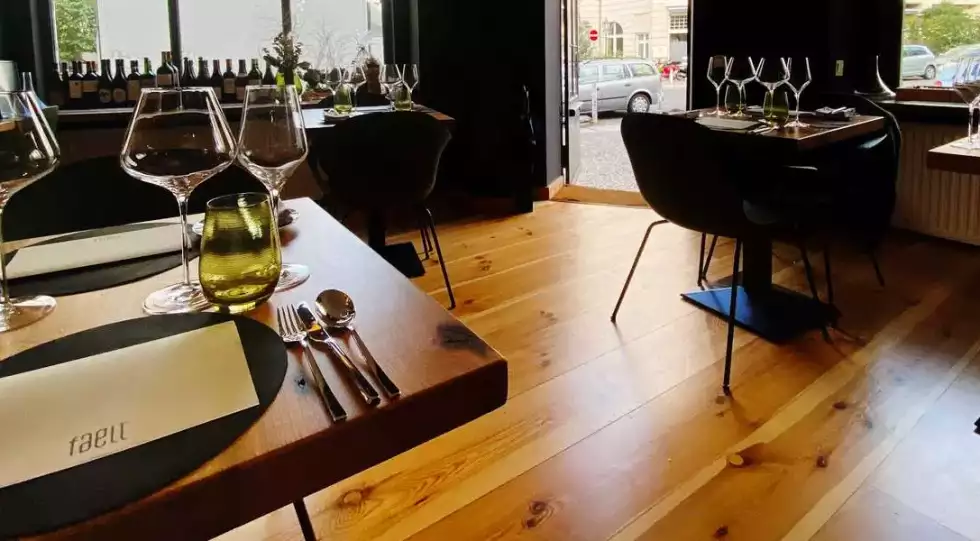 Faelt Wine List
About Faelt
"Reduced to the essentials" is the concept of Faelt. But if you think that you will be served small plates and serious product patronage, you are wrong! Chef and owner Björn Swanson plates seductive aromas with humour. Björn is well-known in the Berlin Gastro scene, receiving his first Michelin Star at Golvet in Tiergarten before opening this place in October 2020 – just before the second lockdown – and in time to receive a new Michelin Star in March 2021! The name, Faelt, emphasizes Swanson's Swedish family roots and means field. At the same time, it is a reference to the chef's sustainable product philosophy.
Restaurant is located in Schöneberg, in an old building from 1903 with an open kitchen. There is only room for 18 guests, with very personal contact from the friendly kitchen and service team. The room is a blend of elegant and rustic, very Scandinavian, with wooden floors and tables in contrast to the black walls. In addition, modern and yet very comfortable chairs in hunting green.
About the Faelt Wine List
Now here is a concept wine list that I am very fond of! When you come to Faelt, joyful drinking replaces the overpriced drinks served by many upscale restaurants. The small and yet beautifully written wine list with 60 different wines is openly poured out, meaning the perfect drink for every taste and budget. 60 wines on the list, 60 wines by the glass. And just like the food menu is changing every month, you will have new wines every month too.
Great for
Faelt awards