El Mercado
Restaurant
Bangkok, Thailand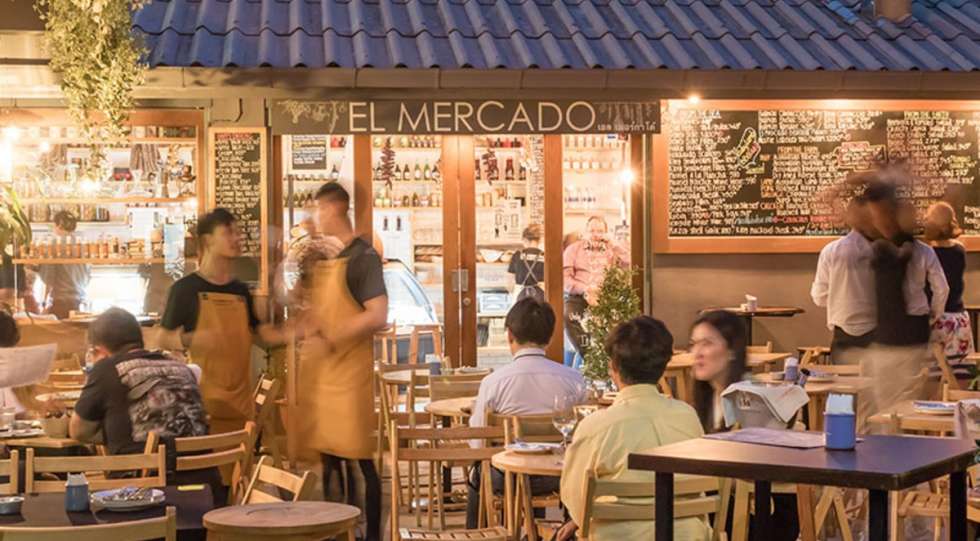 About El Mercado
A favourite amongst Thais and expats alike, this predominately al fresco restaurant is almost always packed with people. What lures the crowd in here are great prices on high-quality cold cuts, cheeses and oysters that the restaurant imports themselves.
Well-made and reasonably priced main courses are also on offer as well as a great pastry selection. Service is busy, hardworking and a no-frills affair. Reservations are highly recommended.
About the El Mercado Wine List
The wine list is all European with a strong emphasis on wines from France and Spain. The selection is dominated by small, sustainable producers and comes at great prices.
BYO
Great for