De Mark
Restaurant
Amsterdam, Netherlands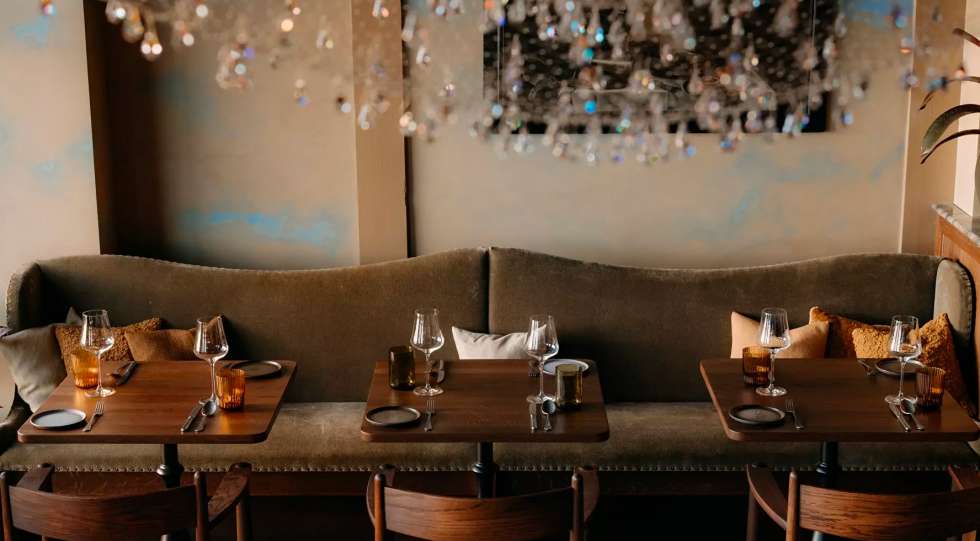 About De Mark
What do you get when two wine lovers/enthusiasts who also love going out for dinner, both with an extensive wine cellar, build a hotel and open a restaurant just outside the city in one of the finest places a city mouse finds its weekly outdoorsy comfort? You get De Mark, a perfectionistic hotel, 12 minutes by taxi outside Amsterdam in the middle of nature and the lovely tiny village of Durgerdam. The restaurant is amazing, and the wine list is even better. Anyone who needs their weekly dose of relaxation from the city must have a regular dinner at De Mark, the hotel's restaurant.
Refined, relaxed, elegant and comfortable are the keywords that define both the hotel and the restaurant. The kitchen is headed by Koen Marees, who ran another wine restaurant, De Lobby, not long before. Playful, tasteful, energetic, enjoyable food in a calm and beautiful setting.
With a selection of the most fantastic wines from some of the elite importers in the country, the wine list is packed with good stuff from producers from classic European countries. Additionally, there's a nice selection of cellar treasures from the two owners and, of course, great stemware. With a fantastic view overlooking the Markermeer (lake Marker) and a fantastic terrace, this is your 3-hour holiday away from the city, especially in summertime.