Credo
Restaurant
Trondheim, Norway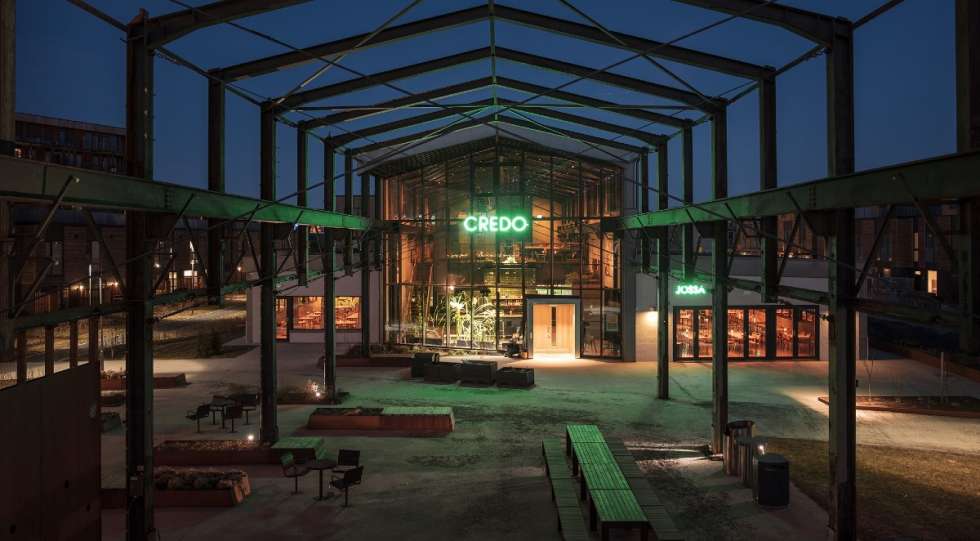 Credo Wine List
About Credo
At Credo, you can look forward to a journey of Norwegian flavours sourced as locally as possible. This one Michelin starred restaurant even knows the name of the cow that provided the cream or eventually the meat. There is only one menu, consisting of some 25 servings.
With a somewhat ascetic approach, this is puritan Nordic cuisine with a large proportion of preserved ingredients. They pickle, dry, ferment and cure almost anything in order to offer you the best of Norwegian ingredients throughout the year.
In accordance with their philosophy, the beverage pairings consist of beer, mead and cider in addition to wines, often from a lesser-known area and made in a natural style.
About the Credo Wine List
After years of hard work, the cellar at Credo holds quite a few gems, especially if you are into mature top-quality Rieslings. The list is comprised of numerous wines from classic producers and areas with a good depth of vintages and price points.
If you are feeling adventurous, choose the beverage pairings, and if you prefer a somewhat safer alternative, pick your favourite bottle, and enjoy.
Great for
More recommendations
The wine list at Credo has a fantastic selection of wines, from the classic to the newcomers. There are back vintages specially in sections like Burgundy and Bordeaux and younger wines from regions like Ribera Sacra. Producers are very well selected not only because they make delicious wines but also because the viticulture is organic, sustainable and many examples are biodynamic.

The restaurant is conscious about sustainability in every detail and the list reflects this while there are many other beverages that are homemade and local.

Quite some focus on natural and low-sulphur wines, yet with some good old classics stored away. It's also worth mentioning the bistro/brasserie next door; Jossa. With dishes and flavours inspired by their travels it offers an approachable alternative to the full package at Credo, and of course; the wine list is available!
Star Wine List Of The Year
Credo other awards