Chinitas
Wine Bar
Mendoza, Argentina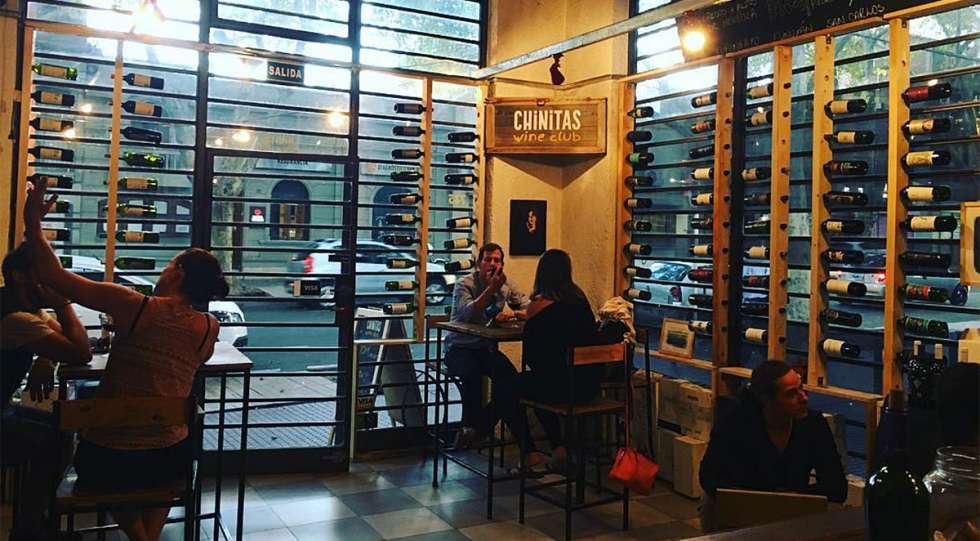 About Chinitas
Chinitas is permanently closed.
​This hole in the wall wine bar is an intimate space which is personally attended by the owners, Marina and Fernanda, who hunt out interesting wines to serve you by the glass, flight or bottle. An unpretentious space which is a favourite haunt of locals and tourists alike, as one of the few places where you can have both a quiet conversation with a friend over wine or get the inside scoop on what's happening in the industry at the bar.
About the Chinitas Wine List
​The eclectic wine list includes plenty of small and organic producers as well as wine on tap and native Criolla varieties. The owners Marina and Fernanda, equally as passionate about wine, will take you through a wine flight if you fancy, or let you navigate your own way through their affordably-priced collection.
Wine Tasting at Chinitas
Wine flights and tastings are available anytime, and there are regular special events and tastings held at the Wine Club for members and visitors. Chinitas can also help you build a customised wine tour around Mendoza's wineries.