Buvette Chez Simone
Wine Bar
Montreal, Canada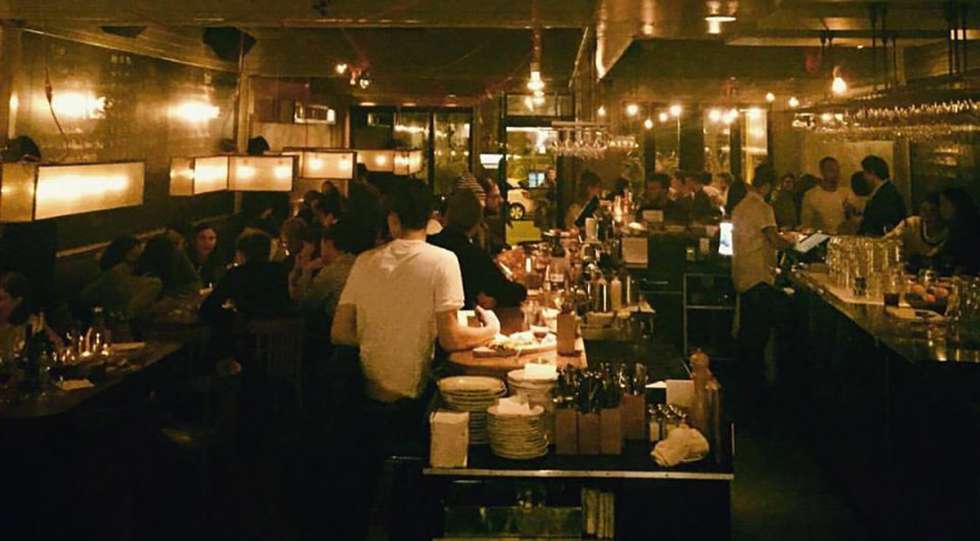 About Buvette Chez Simone
This is the typical nice and unpretentious bar where you go with your friends. Buvette chez Simone is very young and hipster, as is the Mile-End, the neighbourhood where it is set. Design is vintage, with high diner chairs and small wooden bistro tables. Hungry? If so, you can order homemade charcuteries or cheese plates, as well as small dishes with fish or meat. Simple as can be. It is the perfect place to end a night out, with the long central bar and common tables that add a festive touch. Friendly service.
About the Buvette Chez Simone Wine List
Simone's sommelier is always abreast of the latest trends and arrivals, as are its patrons. The wine list (with about 60 references) focuses mainly on natural wine, and France is well represented. You will find mostly quaffable wines, light and fresh. There are about 20 wines offered by the glass, and the selection changes every two weeks. Waiters give good advice. What we like: prices are good value for money.
Great for