Bistro Sommelier
Restaurant, Wine Bar
Düsseldorf, Germany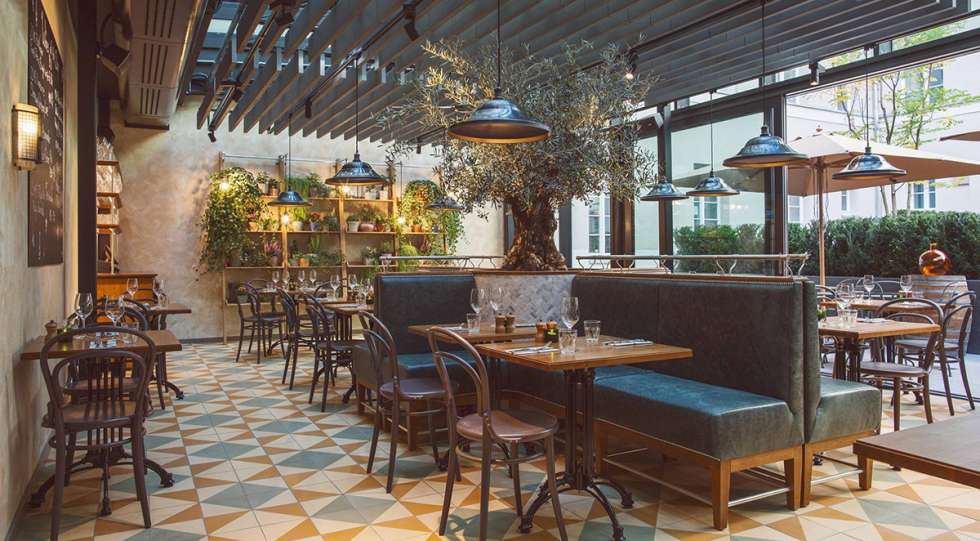 Bistro Sommelier Wine List
About Bistro Sommelier
Bistro Sommelier is temporarily closed.
This restaurant, located in the old town, is open all day, every day for food and wine. A typical French bistro with duck confit, mussels, seasonal specials & artisan cheese, offering a relaxed wine bar vibe and full menu throughout​ the day. The staff is international, relaxed and interested in wine; always happy to let you taste something open or chat about the absinthe selection.
The location is several stories with a balcony, olive tree-clad glasshouse and full display wall of impressive empty wine bottles as reminders of wine dinners past. The Bistro Sommelier is warm and cosy​ for lunch, dinner or a coffee. It is a stop off for nearby hotel guests, local wine lovers, couples on a date and the fancy fashion folks of Königsallee. It may be the only place to get a good glass of wine in the late afternoon in the whole city. Bistro Sommelier is warm and welcoming with a glowing cellar and lots of options.
About the Bistro Sommelier Wine List
The glass pour list is always changing, featuring a wide range of European producers from Rhone to Mosel alongside an international Coravin list. The staff will always let you taste what is open and the Sommelier Rienne Bilz (Star Wine List's Düsseldorf ambassador, Editor's note) works closely with many German wineries to get special releases and customs wines.
Bistro Sommelier offers two bottle lists: the smaller one is found on the back of the glass pour wines and features wines divided by style, category and price from around Europe. The big list is 29 pages and features wines from around the world from four cellars shared with the sister restaurant MASH steak house. Everything is available, from a basic Riesling by the pichet to an aged bottle of Napa Cab. The place is relaxed with an extensive selection.