Bass Oslo
Restaurant, Wine Bar
Oslo, Norway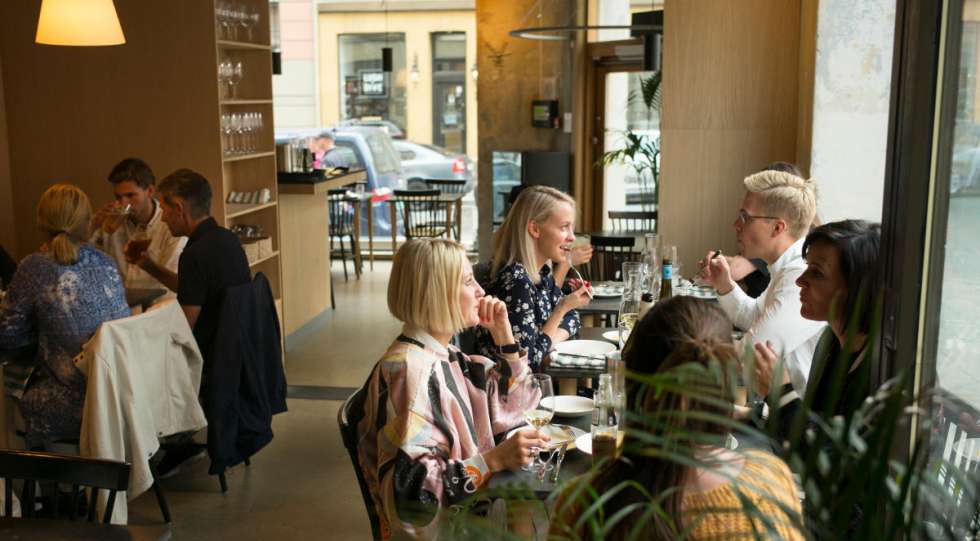 About Bass Oslo
Bass Oslo is a trendy neighbourhood restaurant set in Grünerløkka. The dining room is sparsely decorated with an industrial feel, yet there is nothing industrial about the service. Local and seasonal produce serve as the basis for Bass Oslo's menu of sharing plates.
About the Bass Oslo Wine List
The Bass wine list is a gold mine for fine wine lovers and natural wine enthusiasts alike and while Bass Oslo only opened their doors a few years back, the cellar consists of both young and mature wines. Bass Oslo also has a bar where wine lovers from near and afar gather.
More recommendations
When Bass opened a few years ago they boldly told curious reporters that their concept was "no concept". There were a few mild sniggers at this but as the years have passed, Bass has held true to their words. You can go there for a beer and a chit chat, you can bring your date for a five-course meal, or you can descend on the place with your colleagues or friends for a few late-night​ bottles of wine and some left-over snacks. The list isn't huge but it's carefully curated, and the staff is more often than not just as much in a party mood as you are.

Last call: Tuesday-Saturday 00.30, Sunday 23.30