Bambino
Restaurant
Amsterdam, Netherlands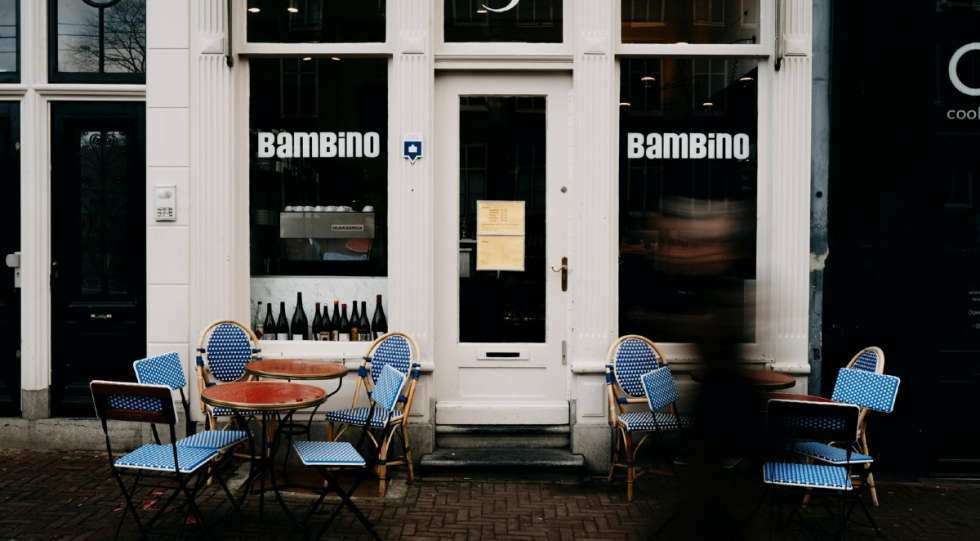 About Bambino
The smart team at BAK are behind this entirely different offspring. Housed in a double-fronted canal-house, the space is broken up by stairs, mezzanines and walls, which works rather well to create a feeling of intimacy.
Where BAK is all about the tasting menu, Bambino is about having fun. Sharing plates come in various sizes, but all are extraordinarily delicious, with a modern European, seasonal focus. Arroz with rabbit, or clams in white wine have been recent hits. ​You can sit here all night, happily grazing with friends.
About the Bambino Wine List
​In keeping with its super-informal style, there's no list as such – just a clutch of chalked-up by-the-glass options which change daily. Expect cloudy col fondo Prosecco, orange wine and upcoming names from the south of France or the north of Italy.
If you want a bottle, the staff will advise, or simply point you at the two large wine fridges which house most of their stock. There are many treats within, occupying a similar territory to the list at BAK restaurant (but with smaller mark-ups).
Wine Tasting at Bambino
BYO
Yes, for the price of the house wine (currently €28).
Great for