2 wine places in Trondheim that celebrated "13 the lucky number" 2022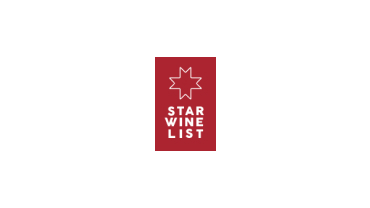 "13 the lucky number" was celebrated during two weeks in June, (13-26 June 2022). Riesling and other German grapes from the 13 German wine regions was celebrated all around Norway, with pairing menus, tastings, events – and of course a whole lot of German wines. Here are the venues in Trondheim who joined the celebration of "13 the lucky number" 2022! (Sponsored by Tysk Vininformasjon Norge)
Phone: +47 454 88 889

Address: Brattørkaia 17b, Trondheim

At Kraft, you never really know what to expect, in the best possible way. Situated in the newly renovated area down by the sea and shuttle boat terminal, this restaurant is refreshingly different. Spearheaded by one of Norway's best chefs, they offer a smaller or larger menu where everything is possible. Do not be surprised if you start with some tacos and then get served a jacket potato topped with generous amounts of Pata Negra and truffles.

Phone: +47 73 56 89 00

Address: Carl Johans gate 5, Trondheim

From the moment they opened their doors in 2005, To Rom og Kjøkken has been one of the top go-to places for locals looking for a casual atmosphere and classic quality cuisine. They work with local produce from the Trøndelag region, and their patron, Roar Hildonen, still welcomes guests to this very day whilst being an almost inherit part of the Trondheim restaurant scene. Their awarded wine list features an extensive selection from the most classic regions, with jewels from top producers such as Le Montrachet from Domaine Ramonet, or even a well-developed bottle of Château Angelus. If you are...