20 wine places in Norway that celebrated "13 the lucky number"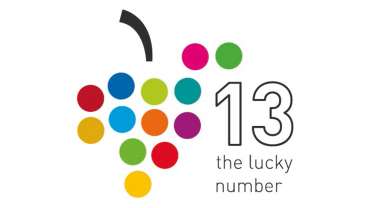 "13 the lucky number" was celebrated during two weeks in September, (31 Aug to 13 Sept 2020). Riesling and other German grapes from the 13 German wine regions were celebrated all around Norway, with pairing menus, tastings, events – and of course a whole lot of German wines. Here are the venues in Norway that participated in the celebration of "13 the lucky number" 2020! (Sponsored by Tysk Vininformasjon Norge)
Phone: +47 23 32 83 00

Address: Mariboes gate 7B, Oslo

Arakataka in central Oslo is a restaurant and wine bar which continues to build one of the most interesting wine lists in Oslo. In the restaurant a seasonal menu is offered while modern bar food is served in the more informal wine bar.

Phone: +47 55 30 40 72

Address: Strandgaten 81, Bergen

Altona is located in a hotel close to the pedestrian street in Bergen city centre. Its roots go back to the 1600s when Altona was one of the most famous places to have a drink – in many ways it still is. The à la carte menu has a seafood focus, but there is also other local produce to choose from. The wine list consists of more than 1,000 labels, with a classical backbone.

Phone: +47 22 11 08 00

Address: Pilestredet 27, Oslo

Beijing Palace might be more famous for their wine list than their food. The blue suede sofas gives a warm touch to the otherwise clean and simple interior right in the middle of Oslo city center. The Chinese menu is long, but it is the simple and sublime dim sum that attracts Oslo's wine enthusiasts.

Phone: +47 400 02 455

Address: Torgallmenningen 2, Bergen

Bare is a fine dining restaurant in the city centre​ of Bergen. It is located in an old stock exchange building, and a meal here often starts with a few appetizers in the beautiful bar with mirror walls. The meal then continues in the dining room where contemporary meets classic, both in terms of decoration and the wine list. The food is based on seasonal and local produce.

Phone: +47 464 33 555

Address: Elisenbergveien 19, Frogner, Oslo

Brasserie Ouest is located in the quiet and distinguished Frogner area in the western part of Oslo. In the classic French brasserie surroundings you can enjoy a classic menu with a good selection of wines by the glass or by the bottle. The wine list mirrors the French cuisine and covers a wide range of France's classic regions, but allows for other regions from Europe and the new world to pair with everything from frog legs, oysters, charcuterie and more substantial dishes like steak tartare or bouillabaisse.

Phone: +47 55 90 16 00

Address: Kong Oscars gate 44, Bergen

Colonialen 44 Restaurant and Food Bar is located in Bergen city centre and consists of a restaurant and an adjacent food bar. There is an open kitchen, yet a comfortable and intimate feel to the dining rooms with its stylish and balanced interior decoration. The restaurant serves set menus with local produce and sometimes international flavours with good wine pairings. In the food bar, you can have small plates with an extensive range of wines by the glass.

Phone: +47 23 98 98 98

Address: Ingelbrecht Knudssøns gate 1, Oslo

In the west part of Oslo's city center, Cru has gained a reputation as a wine bar with a personal and interesting wine list. Enjoy the relaxed atmosphere in the wine bar section and share a few French bistro courses or go for a full menu of modern British cuisine in the restaurant. Cru has an extensive wine list which goes deep into classical European regions like Burgundy, Mosel and Champagne.

Phone: +47 981 82 000

Address: Karl Johans gate 31, Oslo

Oslo's legendary Grand Café & Vinkjeller is located in Grand Hotel next to the city's main street, Karl Johan. The wine bar downstairs offers a selection of finger food and small plates and among the 16000 bottles and 1500 labels, there should be something for all wine lovers. All main regions are covered on Grand Café & Vinkjeller's wine list which is a textbook in classical wines. Every day there is also a selection of wines by the glass in this perfect hideaway from busy everyday life.

Phone: +47 22 69 50 00

Address: Universitetsgata 12

In the middle of Oslo, Katla is a recently established restaurant and wine bar, with the chef joining from Pjoltergeist. In the restaurant an eight-course menu is served, while the wine bar has a menu served a la carte. The kitchen presents an eclectic set of dishes inspired by Iceland, Asia and South America.

Phone: +47 454 88 889

Address: Brattørkaia 17b, Trondheim

At Kraft, you never really know what to expect, in the best possible way. Situated in the newly renovated area down by the sea and shuttle boat terminal, this restaurant is refreshingly different. Spearheaded by one of Norway's best chefs, they offer a smaller or larger menu where everything is possible. Do not be surprised if you start with some tacos and then get served a jacket potato topped with generous amounts of Pata Negra and truffles.

Phone: +47 75 53 30 00

Address: Storgata 4A, Bodø

In the middle of Bodø, camouflaged as a traditional pub, Larsen Mat & Vinbar is a hidden gem of a wine bar. The atmosphere is laidback, the staff is friendly and knowledgeable and the leather sofas comfortable - but so are the bar stools. The food is clever, taking up local traditions presented in a contemporary way in tapas style.

Phone: +47 22 37 22 97

Address: Torvbakkgata 12, Oslo

Perhaps Oslo's first wine bar, Dr. Kneipp´s at Markveien Mat & Vinhus is an institution that continues to attract wine enthusiasts. The atmosphere in both the wine bar and restaurant area is relaxed and the worn dining room bears witness to conversations and bottles shared over three decades. Markveien Mat & Vinhus has a long and classic wine list from regions like France, Italy, Spain and the US. The wine list will also reveal some older vintages rarely found elsewhere.

Phone: +47 919 24 446

Address: Fredensborgveien 42, Oslo

​Mild shock reverberated around Oslo when news broke that iconic sales manager and Fine Wine Director Veslemøy Hvidsten had resigned from her job. Was she retiring? Had she bought a winery somewhere on the continent? Was she starting her own import company? In fact, she had found the quaintest little cottage in Oslo and decided to transform it into the wine bar Oslo didn't realise it was missing. Joining her in this project is sommelier and musician Sindre Solheim, as well as chef and wine enthusiast Ed Shaw. Together they've created a wine bar that always feels welcoming, discerning and qual...

Phone: +47 923 38 293

Address: Nordre gate 2, Oslo

Oslo's Nedre Foss Gård, the beautifully restored farm from the 1800s has a spacious dining room with an open kitchen also overlooking parts of the wine cellar. Wooden, fishbone floors, glamorous wall paper and custom-made leather sofas mixed with neo Scandinavian furniture sets the scene for long dinners or Sunday roasts accompanied by a bottle from their well curated wine cellar. French classics meet modern American wines, South Africa meets Australia. Across the yard, you will find the Radegast wine bar, also listed here on Star Wine List.

Phone: +47 22 56 43 00

Address: Hegdehaugsveien 22, Oslo

Right behind the royal palace, Plah has become an institution for Asian restaurants in Oslo and continues to attract a wide range of people. In comfortable surroundings fine Asian dining meets fine wine. The wine list is comprehensive and all about pairing, with a particular focus on German wines.

Phone: +47 22 83 31 00

Address: Myntgata 9, Oslo

In the old part of Oslo city Center, Restaurant Festningen is seated close to Oslo Fortress and overlooks the port of Oslo. The restaurant is elegant with a touch of rusticness, and the food is classic with a modern touch. The restaurant can easily seat larger groups, yet manages to keep its cozy ambiance whether you are in a party of two or forty. The wine list of Festningen is long, classic and dominated by French wine, but you will find something from all corners of the world.

Phone: +47 923 38 293

Address: Nordre gate 2, Oslo

Austrian Wine List of the Year Norway, presented by Austrian Wine 2020

As you enter the Radegast wine bar at Nedre Foss Gård, you may get the feeling of entering a private wine cellar or a wine club. The temperature controlled glass cupboards are filled with wine bottles and there is plenty to choose from, such as Jura (for once in Oslo, the Jura selection may actually be larger than the Burgundy one), Spain, Italy and South Africa.

Phone: +47 919 14 912

Address: Dronningens gate 26, Trondheim

Spontan is one of those places where you just keep on coming back. The kitchen is invigoratingly care-free and works only with good produce prepared in the best possible manner. Sometimes it is as classic as grilled langoustines, and the next day you could get the juiciest steamed wontons you have ever had. With practically all the waiters also being trained sommeliers, any wine lover is in good hands. The menu is composed of several small dishes perfect for sharing, or as a four-course for one.

Phone: +47 73 800 805

Address: Dronningens gate 5, Trondheim

Austrian Wine List of the Year Norway, presented by Austrian Wine 2020

Speilsalen received its first Michelin star after being open for only ten months. Situated in the Britannia Hotel, this restaurant boasts all the historical splendour of its location and really brings your thoughts towards the grand dining rooms in central Europe, with gilded ceilings, chandeliers and a deeply committed team of young professionals. The menu concept is simple as there is only one; the Full Experience, and throughout an evening, it becomes evident why chef Patron won the Bocuse d'Argent in 2017. All the dishes are meticulously prepared and packed with flavour in a generous, mo...

Phone: +47 974 32 020

Address: Henrik Ibsens gate 60a, Oslo

Short Wine List of the Year Norway, in cooperation with Norges Beste Vinkart 2020

When Vinoteket opened in 2018, it gained instant fame for three things: the ridiculously low-priced wine list, the innovative pizzas and the fact that former European Sommelier Championship winner Robert Lie was general manager. Today the wine prices are a bit more normal (albeit still cheap), the pizzas are as good as ever,​ and the wine list continues to evolve and grow. While the combination of great pizza and a kick-ass wine list has been seen before, it's unusual to find such a relaxed and friendly venue in an area of Oslo known just as much for its poor taste as it's wealth and lavish sp...