15 top wine restaurants in Seoul 2023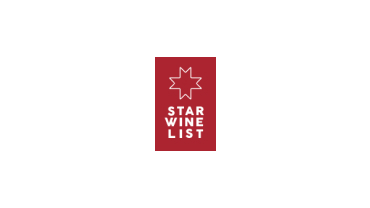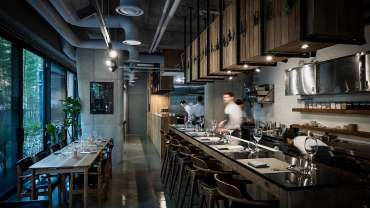 Phone: +82 70-4231-1022

Address: 33 Dogok-ro 23-gil, Yeoksam-dong, Gangnam-gu

Evett is a one Michelin starred restaurant in Yeoksamdong in Seoul. The restaurant is run by the chef/owner Joseph Lidgerwood, who is originally from Australia. Joseph has worked in restaurants such as The French Laundry in Napa and Tom Aikens in London. At Evett, he is presenting seasonal Korean ingredients in a contemporary and intriguing way, using cooking techniques from all over the world. The menu is paired with wine as well as Korean beverages. Located on a quiet residential street, it has a simple and elegant interior. The weekend lunch course starts from KRW 75,000, and the dinner co...

Address: 1094 Geumhodong 4(sa)-ga, Seongdong-gu

Geunnam Vin is a natural wine bar and seasonal Hansik (traditional Korean food) restaurant next to the Geumnam market in Seoul. The vibe is casual, echoing a French wine bar and bistro from the owner Mikyung Jo's time in Paris, where she used to run a similar wine bar. The food menu is short and changes daily, serving Korean dishes such as seafood, pancakes, ribs and soups. This is a great place to go for experiencing Korean food in a new way. Off and on there are pop-ups: Guest chefs, Izakaya evenings and craft installations.

Phone: +82 2-794-0526

Address: 1층, 6 Hangang-daero 40ga-gil, Yongsan-gu

Hiếutử in Shinyongsan is a Vietnamese bistro with a great natural wine list. Shinyongsan has become a growingly popular neighbourhood in recent years, and Hiếutử makes it a very interesting stop for dinner. Since Vietnam has become a major destination for Korean travellers, and the Vietnamese food scene been growing in Seoul, people know how the food should taste like, and come to Hiếutử to eat the dishes made with fresh vegetables. Hiếutử also has a bottle shop, which is something new in Seoul for a restaurant.

Phone: +82 2 744-3979

Address: Kwonnong-dong 141-5 Seosun ra gil153, 종로구

Ida is a natural wine bar and Korean fusion restaurant located just by Changgyeonggung Palace in Seoul. The location close to several major attractions in Seoul such as Gyeongbukgung palace, Bucheon village, Insadong and Dongdaemun makes it the perfect spot to bring someone who is visiting Seoul for the first time. Do all the sightseeing in the afternoon and end the day here. The owner-chef Hyung Woo Jung focuses on Korean fusion dishes using indigenous ingredients and a natural wine list that is mixed with traditional Korean alcohols. The seating is spacious and well separated, inviting to...

Phone: +82 2-517-4654

Address: 11 Seolleung-ro 158-gil, Cheongdam-dong, Gangnam-gu

Jungsik is a two-starred Michelin restaurant in Chungdam in Seoul. Chef Yim Jungsik has, in many ways, introduced Korean cuisine to the world through his restaurants. The first one opened in Seoul in 2009 and the second in Tribeca in New York in 2011. The cuisine draws inspiration from dishes that Koreans know well, such as gimbap, bibimbap and pork wrapped in cabbage – and turns them into something new and at the same time true to its source. The menu is divided into appetiser, land, sea, rice and sweet, and the presentation is using modern techniques such as spherification and foams, and cu...

Phone: +82 2-595-3997

Address: 50 Donggwang-ro 39-gil, Seocho-gu

La Morra in Sorae Maul in Seoul is an Italian restaurant run by two chef and sommelier brothers. The interior is elegant and simple, the food is tasty, with great wine pairings by the sommelier Inho Ahn. Inho is a really classy sommelier; very experienced and gentle. Be sure you try the pasta here; it's our favourite in Seoul!

Phone: +82 2-6925-5522

Address: 5층, 24 Eonju-ro 164-gil, Gangnam-gu

L'impression is an innovative two Michelin star restaurant in Apgujeong in Seoul. The chef, Seo Hyeon-min, worked as a sous-chef at Eleven Madison Park in New York City before coming back to Seoul. At L'impression, he uses Korean ingredients combined with innovative American cuisine techniques resulting in something that is not Korean, but somehow also Korean at the same time. The tasting menu focuses on ageing and fermentation combined with great wine pairings by the French sommelier Yanis Feral (who has worked at Charles Barrier in France, Il Punto in England and Claude's in Australian bef...

Phone: +82 2-6713-6730

Address: KR 서울특별시 강남구 논현동 60-8 청담에이든호텔 르 캬바레 도산 18층

Le Cabaret Dosan is a rooftop Champagne bar close to Dosan Park in Seoul. The bar is located on the top floor of the hotel Aiden by Western. When the weather is nice, the whole ceiling opens up like a cabriolet. The bar is a playground for Seoul's powerful people in their 40s and 50s. The Champagne-focused wine list is paired with French dishes. Seven courses are available and the menu changes according to availability and season. Le Cabaret Dosan is owned by Urban Delight that also owns Bar 81.

Phone: +82 2-515-7306

Address: 19 Dosan-daero 67-gil, Gangnam-gu

Mingles is a modern two Michelin star Korean restaurant in Chungdamdong in Seoul. The chef, Mingo Kang, has worked for Nobu in Mimia and Bahamas and stays true to the traditional Korean cuisine and at the same time modernises it without it becoming fusion. The seven-course tasting menu offers reinterpreted classic dishes and new inventions, using homemade jangs (Korean fermented sauces), seasonal ingredients and recipes that have been passed down through generations. The space is clean and contemporary, and the food is served in beautiful Korean ceramics and brass bowls. Mingles is definit...

Phone: +82 2 792-5849

Address: 5 Hoenamu-ro 10-gil, Itaewon-dong, Yongsan-gu

Namsan Winery is a Portuguese wine bar and restaurant located in a two-story townhouse on a back alley of Gyeongridan in Seoul. Taxis will not be able to drop you off in front of the restaurant. Instead, you need to give them the location of Donga Pharmacy on the main road. The space is cosy; wine barrels, corks turned into wall art and empty bottles lined up along the bar. You're always greeted with a smile, usually by the owner Taehyeon Gwon himself. The place is a hub for Portuguese wine in Seoul; post a picture from here, and you'll get a message from someone in the Portuguese wine industr...

Phone: +82 2-518-0916

Address: 84-24 Cheongdam-dong, Gangnam-gu

Pearlshell Oyster Bar in Chungdam in Seoul is a contemporary and cool place for oysters and wine. They serve seasonal oysters, which are particularly good in wintertime when the oysters are local. This place is a playground for people in their 40s and 50s – and it is a place for the rich and powerful. In the evenings, it fills up by classy and stylish Korean business people. Pearshell is part of a group that has oyster bars also in Itaewon and Hannam-dong, and they have also recently opened the premium wine bar Pearshell Premier.

Phone: +82 2-545-5130

Address: 665-9 Sinsa-dong, Gangnam-gu

Soi Mao is a Thai restaurant in Apgujeong in Seoul listing natural wines. The restaurant is casual with colourful tablecloths and is open for lunch and dinner. Soi Mao was the first Thai restaurant in Seoul to list natural wines.

Phone: +82 10-2249-1571

Address: 10-7 Dosan-daero 45-gil, Gangnam-gu

Volpino is an Italian restaurant close to Dosan Park in Seoul. They serve some of the best pasta in town alongside steaks and other dishes. The wine list is conventional, with a small portion of natural wines. The venue itself is spacious and beautiful, with large windows towards the street and big mirrors inside. Since it's very well located, it is a great place for a business lunch or dinner, which can be combined with a walk in the beautiful neighborhood. Volpino is run by the Cucciolo group, which has several Italian restaurants across Seoul, as well as one in Durham, North Carolina. The...

Phone: +82 10-9964-3357

Address: 44-8 Yongsan 2(i)ga-dong, Yongsan-gu

Wildduck Canteen is a natural wine bar in Haebangcheon in Seoul. The bar was opened by a couple of friends from the fashion industry. The owners are young, and the vibe is young, and the people that come here are in their 20s and 30s. The food is American canteen-inspired and feels homemade. For brunch, you can have a scone, open sandwich and mushroom soup. On the dinner menu, there are salads, roasted cauliflower and lamb. The wine list is complex, and although it can look short at first sight, there are many different wines in the wine cellar. Wildduck Cantine really sets out to be that c...

Phone: +82 2-532-0876

Address: 30 Toegye-ro 6ga-gil, Jung-gu

Zero Complex is a French-inspired neo-bistro with one Michelin star, located in the Piknic lifestyle concept close to Hoehyeon Station in Seoul. The chef Chunghu Lee creates visually beautiful, colourful dishes finished off with herbs and vegetables that are grown in the greenhouse right in front of Piknic. The dishes focus on a seasonal ingredient, and the space is simple, with white tables and wooden chairs. The bistro serves high-end lunch and dinner courses accompanied by natural wine pairings by the French sommelier Clement Thomassin. The six-course lunch menu goes for KRW 75,000 and th...