The best Sustainable wine lists in Finland 2023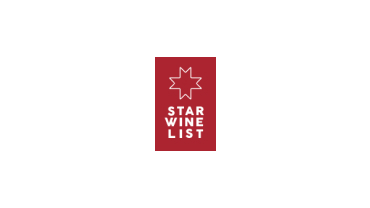 Here is the guide to the best wine bars and wine restaurants in Finland when you want to drink sustainable. These venues were all finalists in Star Wine List of the Year Finland 2023, presented by Viinitie. Check out all the venues and the winning wine lists!
Phone: +358 50 328 9181

Address: Albertinkatu 36, Helsinki

Austrian Wine List of the Year Finland, presented by Austrian Wine 2023

Phone: +358 44 2305900

Address: Tehtaankatu 27-29 (Telakkakadun kulma), Helsinki

Medium-Sized List of the Year Finland 2023

The younger sibling of BasBas, situated downstairs, has been extended from a small natural wine bar to a fully-operational restaurant and is one of the trendiest places in Helsinki. The wine offering also plays the role of little brother or sister to the BasBas wine list, taking quirkier paths to places less explored, while not forgetting the classics. The long line of bar stools helps to seat walk-ins and the char-grill adds depth and flavour to dishes that embrace the wines being poured. Skin contact and low sulphite wines fulfil the expectations of those who want to venture into something...

Phone: +358 45 2227745

Address: Fleminginkatu 11, Helsinki

Best Short List of the Year Finland 2023

Wino is a dimly-lit, atmospheric wine-focused restaurant in the trendy neighbourhood of Kallio in eastern Helsinki. The wine list has an emphasis on natural wines including quirky choices from lesser-known regions and countries, along with great grower Champagnes and some top Burgundies. The food is creative, and the chef excels with seafood dishes. While it's important to book, you can also try your luck in getting a seat at the bar, which is a great place to chat about wines with the staff. The house bread served with Wino's own dip is unforgettable. This is the perfect place both for romant...