The best Sparkling Wine Lists in New York 2023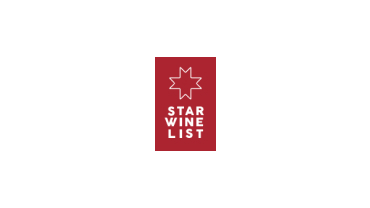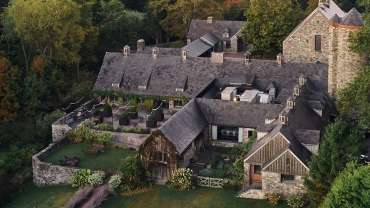 Here is the guide to the best wine places in New York with sparkling wine lists. These venues were all finalists in Star Wine List of the Year New York 2023. Check out all the venues and the winning wine lists!
English sparkling producer Nyetimber is the leading producer of sparkling wine in the country.

Phone: (914) 366-9600

Address: 630 Bedford Road,Blue Hill at Stone Barns

Sparkling Wine List of the Year New York, presented by Nyetimber 2023

Just a 45-minute train ride outside of Manhattan is one of the greatest culinary destinations in New York. Chef Dan Barber's seasonal tasting menu is hyper local, sourcing most ingredients from their 80-acre farm. Sustainability and low waste have always been on the forefront of this restaurant, so much so that they even launched Row 7, a business that sells seeds for more flavorful and sustainable vegetables. The wine list is beautifully curated with a focus on both classic old-world regions and championing small producers from exciting new world regions. There is an impressive selection of...

Phone: +1 212 613-8660

Address: 400 5th Avenue #2, New York

By the Glass List of the Year New York 2023

Escape the world and bustling 5th Avenue and enter the Italian fine dining restaurant Ai Fiori. Located on the second floor of the Langham Hotel, only steps from the New York Public Library. The discrete space in brown and beige is made for couples, Italian families and power lunches alike. On our latest visit, two guys that both sounded very much like Kendall Roy in HBO's Succession discussed cap tables and funding at the table next to us. The venue is classic, the service is old school, yet forthcoming and the food is very good. In fact, this is the only place in the world where I've ordered...

Phone: (212) 580-3572

Address: 94 Chambers Street #1, New York

Special Jury Prize New York 2023

While many of the key players from Racine's are still around, there is something unbelievably fresh and new about the feeling at Chambers. The food menu is charmingly broken up into the categories of First, Then, Followed By, and With. The food is extremely seasonal, driven by what is available that day at the market, and while the vibe is down-to-earth, the food and ambience are elegant and exciting. The wine list at Chambers is an absolute gem, which is no surprise as Pascaline Lepeltier is one of the partners. There are glasses of wine starting at $9 (a thing that is slowly disappearing f...

Phone: (212) 889-0905

Address: 11 Madison Avenue, New York

By the Glass List of the Year New York 2023

Eleven Madison Park is a restaurant in Manhattan, New York City. A temple of gastronomy and for many, a must visit. The wine list is similarly impressive and expansive. The team has built what can only be described as a dream list. Not cheap, but then again, if you've secured a reservation at one of the world's most praised restaurants, skimping probably isn't your number one concern. The wine list at Eleven Madison Park stretches to more 200 pages and apart from California, it is mostly focused on Europe. Interestingly, Corsica has earned its own section.

Phone: (212) 343-3660

Address: 249 Centre Street, New York

By the Glass List of the Year New York 2023

La Compagnie des Vins Surnaturels is a wine bar in New York City. Unpronounceable to most New Yorkers, it's just known as "Compagnie" and it is perhaps the best wine bar in downtown Manhattan. The staff is heavily made up of former fine dining employees and has amassed a list full of gems from all over the world. La Compagnie is a place where industry folk tend to end up after finishing their shifts. Chances are that you'll gain a friend or two if you sit at the bar, not to mention share a bottle or two.

Phone: +1 (212) 662-1000

Address: One Vanderbilt Avenue, New York

Sparkling Wine List of the Year New York, presented by Nyetimber 2023

Phone: (212) 203-8095

Address: 8 Extra Place, New York

Grand Prix New York, presented by Catena Zapata 2023

Momofuku Ko has always been the crown jewel of the David Chang empire, with a 10 course, 3-hour experience that rivals any of the great tasting menus in New York. However, right on the other side of the main dining room is the Bar at Ko, a tiny room with some of the most fun and affordable food in the city. For years I would pop in after service for a burger, some cold fried chicken and champagne. The wine list at Momofuku Ko and Ko bar are the same, and that's a very good thing. The list is French heavy and is categorized by the winemaker within the region. They have an amazing selection of...