The best Spanish wine lists in Sweden 2023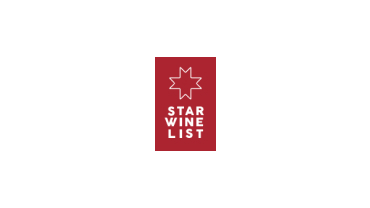 Here is the guide to the best spots in Sweden to drink Spanish wine. These venues were all finalists in Star Wine List of the Year Sweden 2023, presented by Marqués de Riscal. Check out all the venues and the winning wine lists!
Phone: +46 470 75 97 00

Address: Storgatan 22-24, Växjö

Italian Wine List of the Year Sweden, presented by Mandrarossa 2023

PM & Vänner is a gastronomy hotel, an ambitious bistro and a gourmet resturant where Småland meets France. There is also the bakery and its rooftop bar TAK where you'll find cocktails and views. PM & Vänner has swept our wine list competition several times and it is indeed one of the best food & wine destinations in Scandinavia.

Phone: +46 454 56 43 00

Address: Guöviksvägen 353, Trensum

Spanish Wine List of the Year Sweden, presented by Marqués de Riscal 2023

Eriksbergs Vilt & Natur offers an exciting combination of safari park, a rustic environment with buildings that are several hundred years old – and great gastronomy. In the two restaurants, Visenten and Havsörnen, they serve dishes on locally sourced ingredients, with a special focus on game. The menu changes continuously. After dinner you can visit Havsörnen's terrace and enjoy the view of the valley, and down there you can see deer and mouflon sheep wander around. The wine list is developed by Head Sommelier Tiago Matos, and if you are looking for classics from the Old World, you won't be d...

Phone: +46 8 679 35 00

Address: Södra Blasieholmshamnen 8, Stockholm

German Wine List of the Year Sweden, presented by Wines of Germany 2023

The grandest hotel in the city also boasts one of the grandest wine cellars, including a bottle from the year the hotel opened, 1874. The wine list is massive and accessible in the hotel's classic Veranda restaurant and Cadier bar, as well as in the Mathias Dahlgren restaurants Rutabaga and Matbaren.

Phone: +46 73 997 10 41

Address: Hörte Hamn, Dybäck 465, Skivarp

Austrian Wine List of the Year Sweden, presented by Austrian Wine 2023

Hörte has closed for the season and will reopen in June 2023. Hörte Brygga & Köksbordet is located in Hörte Hamn on the Swedish south coast. The menu is based on locally sourced produce. The wine list follows the natural and non-intervention style. All wines can be had by the glass if the conditions allow. Köksbordet (=The kitchen table) is open during the winter months and serves a large number of small dishes during one seating. Hörte brygga is open during summer and with drop-in only. This is a must-visit destination if you are in south Sweden during summer. Exceptional food and wine.

Phone: +46 8 663 33 55

Address: Nybrogatan 42, Stockholm

Spanish Wine List of the Year Sweden, presented by Marqués de Riscal 2023

Spanjorskan (The Spanish lady) has opened with warm colours and tasty Spanish food at Östermalm. The wine list is packed with Spanish wines, for which we are grateful. The wine list boasts a good selection of Sherries, several of them by the glass. But also wines from a large number of other Spanish wine regions, such as Aragon, Rioja, Ribera del Duero, Galicia, Bierzo and the islands of Majorca and the Canary islands.

Phone: +46 340-460 61

Address: Ästad 10, Tvååker

Spanish Wine List of the Year Sweden, presented by Marqués de Riscal 2023

Restaurant ÄNG outside Varberg already has one star in the Michelin guide, and with their new venture, they are undoubtedly aiming for a second one. When the restaurant re-opened on July 1, 2022, it was in a new building, with a new way of thinking about the whole experience - and not least with a renewed focus on wine. The evening begins and ends in the greenhouse-like glass house, which also offers a lovely view of the Halland landscape. You are then taken on a tour through the newly built wine cellar, where you – literally – wander through the wine list before entering the airy dining ro...