The best short wine lists in Austria 2022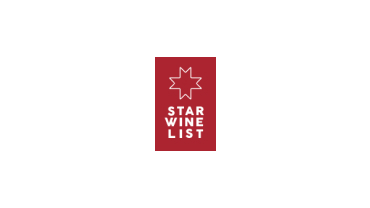 Here is the guide to the best wine places in Austria with shorter wine lists – less than 200 different labels. These venues were all finalists in Star Wine List of the Year Austria 2022. Check out all the venues and the winning wine lists!
Phone: +43 1 512222910

Address: Dominikanerbastei 17, Wien

International Best Short List of the Year 2022

One of the first bistros in Vienna, with top-notch food and an outstanding wine list. This place was actually the beginning of a new era of gastronomy in Vienna! Konstantin Filippou, the owner of O Boufés, as well as the two-Michelin starred restaurant next door, focuses on biodynamic and natural wines from Austria. Here you can drop by for a glass of wine in the bar, or (if you catch a table) have a nice dinner with friends and a bottle or two. If you are in Vienna during the ​summer, ask for a table outside and enjoy one of the best guest gardens in the city!

Phone: +43 1 9974446

Address: Große Neugasse 31, Wien

Best Short List of the Year Austria 2022

Christina Nasr and Andreas Schwarz are the two running this cosy and smart place. For her dishes Christina uses products exclusively from like-minded people, most of them within the immediate vicinity, but also from Austria's neighbouring countries. The food is always fresh and with a lot of vegetarian dishes, so please order a lot of different plates and share with your friends. Andreas creates great drinks and will also help you find your perfect bottle – or serve you one of the best coffees in Vienna.

Phone: +43 5514 2133

Address: Kirchdorf 77, Bizau

Special Jury Prize Austria, presented by Schloss Gobelsburg 2022

This hotel & restaurant is one of the best spots in Vorarlberg. Grab a table in the garden and enjoy a perfect view together with your breakfast, lunch or dinner, made from organically sourced vegetables from the garden next to your table. In the wine list you will find a big selection of organic wines from mainly France and Austria. Schwanen won silver in the category Special Jury Prize in Star Wine List of the Year Austria 2021.