The best New Generation Bordeaux wine lists in the UK 2023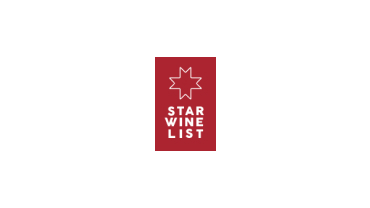 Here is the guide to the best wine lists with new generation Bordeaux wines in the UK. These venues were all finalists in Star Wine List of the Year UK 2023 with the Buyer. Check out all the venues and the winning wine lists!
The Conseil Interprofessionnel du Vin de Bordeaux (CIVB or Bordeaux Wine Council) was founded in 1948, and represents the three families of the Bordeaux wine industry: winegrowers, wine merchants and brokers.

Phone: +44 20 7183 8190

Address: 2 Greek Street, London

International By the Glass List of the Year 2023

Noble Rot Soho is the second venue from the team behind the wine magazine and Bloomsbury bar/restaurant of the same name, installed in the former home of the Gay Hussar, the iconic Soho restaurant loved by politicians and writers, established in 1953. There's no bar space here, instead two classy but cosy restaurant floors and a stylish private dining room up top. 'Old Soho' is reflected in the interior with proper wooden furniture; antique mirrored walls and vintage decanters line the length of the walls along a ceiling height shelf give full bistro glamour. The first floor features wall-siz...

Phone: +44 20 3988 5777

Address: 34 Duke Street St James's, Greater, St. James's, London

New Generation Bordeaux List UK, presented by Bordeaux Wines 2023

Maison Francois is a slick, neo-traditional brasserie in St James'. The moreish menu reels off classic after classic – oeuf on gelée, leeks vinaigrette, pâte en croute, poulet rôti, cotes de veux… There's a great value late afternoon/pre theatre 'formule' and a not-to-be-missed dessert trolley laden with no-end of pastry encased treats. Franks is their lively subterranean cocktail bar that also serves the full wine list, all the small plates and a £1 Oyster Happy Hour from 5-7pm. Get in. Wine Director Daniel Illsey has put together a thoughtful and proper wine list and executed it with a cre...

Phone: +44 20 7242 8963

Address: 51 Lamb's Conduit St, London

New Generation Bordeaux List UK, presented by Bordeaux Wines 2023

Noble Rot opened their doors in late 2015 and immediately hit their stride as a not-to-miss wine venue in London. Located in Bloomsbury on the quaintly historic Lamb's Conduit Street, it's Parisian inspired and feels as if it's been there forever. The wine bar at the front is light and comfortable, with prize tables in the double fronted bay windows, a roaring fire in the colder months and walls adorned with the very cool front covers of their eponymous wine magazine. The restaurant at the back is cosy and inviting. The food is classic Franglais bistro fare – ideal for wine. To be honest,...

Phone: +44 20 7619 0348

Address: 44 Barnsbury Street, London

New Generation Bordeaux List UK, presented by Bordeaux Wines 2023

The Drapers Arms is a neighbourhood gastropub with a garden and large private dining room in 'Barnsbury Village', a smart little enclave of Islington, north London. The menu is of decent length, full of simple but well-cooked bistro dishes and upgraded pub classics. Their immensely popular Sunday Roast is frequently voted one of the best in town.

Address: Saint Augustine Villa, Ventnor

New Generation Bordeaux List UK, presented by Bordeaux Wines 2023

Phone: +44 020 7703 4999

Address: 78 Camberwell Church Street, London

New Generation Bordeaux List UK, presented by Bordeaux Wines 2023

New local wine bar (and shop) in Camberwell, south London, owned and run by Patrycja Lorek who was previously at wine bar institution The 10 Cases. There is a focus on small producers and the aim of having something for everyone, natural to classical and everything in between. Four whites, four reds, one orange, rose and sparkling by the glass, an offer that changes weekly, plus a special 'staff pick' at £5 a glass. A modest corkage is applied to drink any bottle in, except for 'retail price' Wednesdays. They offer tastings every couple of weeks on Thursdays for a bargain £25 a person to tas...