The best medium-sized wine lists in the UK 2023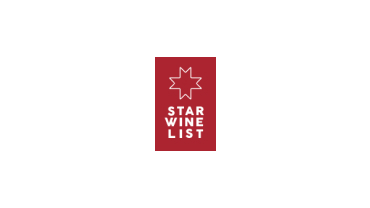 Here is the guide to the best wine places in the UK with medium-sized wine lists – 200-600 different labels. These venues were all finalists in Star Wine List of the Year UK 2023 with the Buyer. Check out all the venues and the winning wine lists!
Phone: +44 20 3141 8670

Address: 36 Snowsfields, London

Austrian Wine List of the Year UK, presented by Austrian Wine 2023

Trivet is in a beautiful, calm and minimalist space in Bermondsey, just over the river from the City of London. A joint venture between Isa Bal MS and chef Jonny Lake who met working at the Fat Duck, it's creative and diverse fine dining with influences from all over. There is a bar space for drinking and snacking and a light-drenched, welcoming dining room. It's a haven of cool, calm and quality in one of the capital's most historic and urban neighbourhoods.

Phone: 01425 275341

Address: Christchurch Road, New Milton

Medium-Sized List of the Year UK 2023

Phone: 0161 710 2885

Address: 8th Floor, Blackfriars House Saint Marys, Climat, Parsonage, Manchester

Up-and-coming Wine List of the Year UK, presented by Château Palmer 2023

Phone: +44 20 7734 7737

Address: 8-10 Neal's Yard, London

Sparkling Wine List of the Year UK, presented by Nyetimber 2023

Trendy and sophisticated wine bar in the heart of Covent Garden, Compagnie des Vins Surnaturels (CVS for short) looks more like a cocktail bar – unsurprising as it is part of the Experimental Cocktail Club group who operate both wine and cocktail bars in London and Paris. The wine list is not quite as natural as the name might suggest (although there are plenty of natural / biodynamic options featured) but it is certainly very good nonetheless – it's long without being intimidating; French heavy with all regions skillfully covered at all price points. There's more than enough choice from the...

Phone: +44 20 7323 1310

Address: 39 Whitfield Street, Fitzrovia, London

Medium-Sized List of the Year UK 2023

Noizé is a smart and warm French bistro in central Fitzrovia. Named after the tiny village of Noizé in the Loire Valley, where sommelier and owner Mathieu Germond grew up, there's a dining room on the ground floor and a basement bar/events space. Having spent years previously at Michelin stalwart Pied à Terre, Mathieu's wine list reflects a vast knowledge and broad, skilful buying. Prices are very reasonable – glasses start at £4.20, bottles at £24. There's a list with of around 100 references of 'everyday wines' from 'house' to around £80, then a slightly larger fine wine list, separated by...

Phone: +44 20 8127 7330

Address: 193 Hackney Rd, London

Medium-Sized List of the Year UK 2023

Sager + Wilde put the cool and the hip into London's wine bar scene back in 2013, following a successful pop up the year before. The interior has elements of both wine and cocktail bar, housed in a small converted East End pub on trendy Hackney Road. The staff is knowledgeable, passionate and very relaxed. The wine list features lots of interesting options by the glass and a keenly priced long reserve list of some of the great and most interesting wines on offer in London today. To eat there's cheese, charcuteries, and their famous grilled chilled sandwich. All in all, a really fun place that'...

Phone: +44 20 7836 6801

Address: 16 Endell St, London

Medium-Sized List of the Year UK 2023

The 10 Cases Bistro à Vin is located in the middle of Theatreland in Covent Garden in London. The concept is simple – to offer a short list of 10 whites and 10 reds (alongside rosé, some bubbly and some fortified) and to never buy more than 10 cases of each wine, guaranteeing a constantly evolving selection. One of the most unpretentious yet high-quality wine bars in London, The 10 Cases is as popular with the trade as it is with the wine-loving public. The menu is French bistro style, three starters, three mains and some smaller tapas plates on the side. The bistro wine list is available by t...

Phone: +44 20 8191 0704

Address: 8 Elystan Street, London

By the Glass List of the Year UK, presented by Catena Zapata 2023

Wild Corner is the wine bar little sister to Wild Tavern across the road. It's small and cosy yet glamourous - well suited to its very smart address in Chelsea/South Kensington. For somewhere small the wine list is long – an incredible 200 bottles are available by the glass (or carafe) with vintages spanning decades (the 1939 Pichon Lalande has sadly just sold out). The menu is produce led; a reduced version of that they serve over the road, simply cooked top quality ingredients that let the wine shine. Fresh langoustines and raw fish, Gillardeau oysters, beef tartare, USDA Sirloin, charcu...