39 places in Sweden that celebrated Riesling Weeks 2022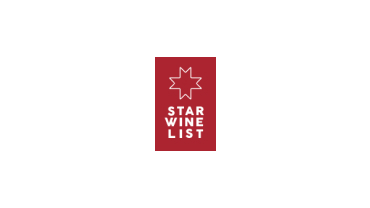 Riesling Weeks 2022 in Sweden was celebrated May 30 to June 12. Here are the venues in Sweden who joined the Riesling celebration! (Sponsored by Wines of Germany)
Phone: +46 90 77 85 88

Address: Rådhusesplanaden 2E, Umeå

Harlequin is a small and cosy wine bar and restaurant at a pedestrian street right in the centre of Umeå. On the menu mostly small dishes, but also a few main courses that change regularly.

Phone: +46 90 690 33 00

Address: Storgatan 46, Umeå

Gotthards Krog at the grand hotel in Umeå takes inspiration from the port cities of the world, but the harbour at home takes centre stage. The restaurant is separated into three parts and Gotthards' wine list is focused on the Old World.

Phone: +46 660 101 90

Address: Fabriksgatan 12B, Örnsköldsvik

Linnéa & Peter opened the local bistro they felt like going to themselves. With a background from fine dining restaurants, their menu is inspired by the modern Nordic and European cuisines.

Phone: +46 8 678 00 01

Address: Götgatan 29, Stockholm

At the heights of Götgatan, Södermalm's artery, The Hills has taken over a grand space with large windows and a small terrace that lends itself to people watching. Here you will find classic French-Swedish bistro dishes made à la maison. The herring and salmon shares the menu with entrecôte and paté campagne. (The latter's mustard is worth a return visit on its own)

Phone: +46840801885

Address: Birger Jarlsgatan 112, Stockholm

German Wine List of the Year Sweden, presented by Wines of Germany 2022

Wine bar and restaurant E & G (short for Egon and Gösen) is located at Birger Jarlsgatan in Stockholm, a few minute's walk from the crowded neighbourhoods around Odengatan. The place is relaxed, like a living room away from home. The food is rustic and tasty and made for sharing – snacks, smaller dishes and stews. Small, intimate and cosy and with an interior where wine is, literally, all around you.

Address: Fleminggatan 62B, Stockholm

Kungsholmens vinbar is a neighbourhood wine bar that has a small bar counter and several small tables. It has quickly become a neighbourhood joint that fills up with families and older patrons.

Phone: +46 8 611 94 10

Address: Runebergsgatan 1, Stockholm

Is it possible that German wines and food is becoming a thing in Stockholm? New addition Sekt serves a tasty modern south-German cuisine in a somewhat industrial modern bistro Berlin feeling in central Stockholm. No a la carte, two set menus. Drop in guests can order from a simpler bar menu.

Phone: +46 8 522 256 52

Address: Odengatan 52, Stockholm

Best Short List of the Year Nordic 2022

A wine bar in the Vasastan area of Stockholm with a few classic dishes, warm atmosphere, and a very wide range of wines on the wine list. The crew is experienced and knows how to take care of guests. A safe bet for wine lovers of all stripes!

Phone: +46 8 673 74 00

Address: Tulegatan 7, Stockholm

German Wine List of the Year Sweden, presented by Wines of Germany 2019

Farang takes guests on a journey to Southeast Asian cuisines. The restaurant is located in an old factory hall and the rustic backdrop contrasts with the warm atmosphere. The restaurant is decidedly high end - great food. The bar in the front is cool and serves simpler dishes. For a fine dining lunch experience, this is one of my main choices in Stockholm.

Address: Erstagatan 21, Stockholm

Best Medium-Sized List of the Year Sweden 2022

Experienced sommeliers Béatrice Becher and Jonas Sandberg opened the Stockholm wine bar they wanted to visit themselves in this eastern Södermalm part of town. The name plays on the French word for madness, Folie. As you'll see on the interior, it's loosely related to Territoriet in Oslo. Folii is one of the best wine bars in town and they have won our wine list competition in the By the glass-category several times. There are tasty small dishes on the menu and if you are eager for a more full meal - drop in to their restaurant next door: Voisine.

Phone: +46 8 30 11 01

Address: Sankt Eriksplan 1,Stockholm

The Swedish Chef of the Year 2012, Klas Lindberg, opened his dream bistro in 2016 and the accolades did not wait. The food is modern Nordic, mixes classics with modern takes and is superb. The wine list is varied and growing - and the service team is professional. This is a solid recommendation if you want to experience Stockhholm dining. There is also a separate bar and dining room across the portal(!) from the restaurant.

Phone: +46 8 519 422 77

Address: Brahegatan 4, Stockholm

Special Jury Prize Sweden 2022

Tyge & Sessil is a busy wine café or wine bar near Stureplan in central Stockholm but with a more casual manner than many of the other local hangouts in this rather posh part of town. Delicious small dishes are delivered by the little kitchen. Tyge & Sessil is one of the foremost natural wine places in Stockholm.

Phone: +46 8 640 82 88

Address: Högbergsgatan 64, Stockholm

Café Cuvée is a French bistro at Södermalm and the menu is dedicated to snacks and smaller dishes that can be shared. And great cheese. The little space is busy with locals and cozy with, yes, a French bistro vibe. Experienced sommelier Tina Trigg is a partner in the restaurant and the wine list is mostly French with plenty of Burgundy at reasonable prices. Other destinations can also be found, like Austria and Germany. Do not miss the wine jukebox, a black board where three bottles are always served by the glass. When one is empty, the next guest can choose any bottle from the wine list to...

Phone: +46 8 610 66 00

Address: Karlbergsvägen 14, Stockholm

Grus Grus is the wine bar opened by Tranan just next door on Odenplan in Stockholm's Vasastan neighbourhood. Snacks, small dishes and larger dishes to share are served in the cosy space. The Grus Grus wine list offers mostly wines from small-scale producers, often with an organic and natural focus. But be sure to check out the shelves in the wine fridge, where unlisted treasures from the Tranan "secret" wine cellar can be found at very attractive prices.

Phone: +46 8 30 32 32

Address: Odengatan 94, Stockholm

Minh Mat is a cosy Vietnamese restaurant with an outdoor terrace for sunny days. Unusually for Asian cuisines, it also has a wine focus.

Phone: 08-611 78 74

Address: Arsenalsgatan 1, Stockholm

Phone: 08-39 35 46

Address: Tegnérgatan 34, Stockholm

Phone: 08-662 33 22

Address: Nybrogatan 38, Stockholm

Phone: 021-475 99 00

Address: Ångkraftsvägen 14, Västerås

Phone: +46 79 313 86 40

Address: Karlsgatan 4, Västerås

Bistro Vinoteket is a wine bar and bistro right in the middle of Västerås. Cosy, calm and relaxed, with straight forward, wine friendly food on the menu – from gourmet pizza via cured meat and cheese to classical bistro dishes like hamburger, fish'n chips and moules.

Phone: +46 121 109 00

Address: Skönbergagatan 35, Söderköping

Söderköpings Brunn hails from the 1700s and is beautifully located near Göta Kanal. Formerly a "kurhotell" health resort, nowadays it's the spa that attracts visitors. The recently renovated hotel and restaurant has kept its classical decorations and the menu is mostly classically Swedish. In the wine cellar, things have really started happening since the reopening in 2021. The Burgundy selection in particular is something to check out, and we look forward to following the evolution going forward.

Phone: +46 490-79 58 00

Address: Slottsholmsvägen 10, Västervik

Phone: +46 498 21 01 19

Address: Strandgatan 20, Visby

A cosy wine bar in Visby. The staff always open many wines by the glass, and you find a lot of interesting wines.

Phone: 073-785 61 89

Address: Falkgatan 9, Tranås

Phone: +46793396344

Address: Sandgärdsgatan 3, 352 30 Växjö

Low intervention / Natural Wine List Of The Year Sweden 2020

Villa de luxe is housed in an old vicar's building from the 19th century, and as the name implies, it's a sibling to Kafe de luxe. The wine cellar is dedicated to natural wines and France is king. To dine with the wine, there is a selection of small dishes and pizzas. Open according to season.

Villa de luxe is temporarily closed.

Phone: +46 470 74 04 09

Address: Sandgärdsgatan 17-19, Växjö

Despite the coffee inspired name, Kafé de Luxe is not only a café but also a restaurant, serving locally sourced food with a green focus in the picturesque 18th century setting in central Växjö. The wine list is green too with many famous natural names from Jura and beyond. A good spot for a natural apéritif before the heavy classic wine list at PM & Vänner, just a block away.

Phone: +46 31 16 08 88

Address: Geijersgatan 12, Göteborg

Tasty, exciting and uncomplicated. The kitchen at restaurant Natur in Gothenburg serves up beautiful dishes in modern, Nordic style. The wine list focuses on natural and organic producers, mainly from Europe.

Phone: +46 31-348 40 00

Address: Knipplekullen 8-10, Göteborg

Sankt Jörgen Park is an upscale hotel and spa resort on Hisingen, about 15 minutes from central Gothenburg. Here you can relax next to outdoor and indoor pools and enjoy several restaurants and bars. A golf course is just next door. Victor Fuentes Quezada, one of the top sommeliers of the city, has been given carte blanche with the wines. This has resulted in a varied and eclectic wine list and a plot of solaris grapes planted on the front lawn slope. We look forward to coming back to try the house wine.

Phone: +46 42 506 04

Address: Helsingörskajen 10, Helsingörskajen

L'Enoteque is located right by the water in Helsingborg, and during summer they have a big patio where you can enjoy both wine and a beautiful sunset. Usually, there is around 200 wines by the glass to choose from; you just pick what you want from the bottles on the walls. The knowledgable staff can always guide you if you have trouble choosing.

Phone: +46 40 43 81 81

Address: Västergatan 6C, Malmö

L'Enoteca is Malmö's living room and wine bar combined. L'Enoteca offers wine tastings, winemaker dinners and simple wine friendly dishes from Monday to Saturday. Great outdoor terrace for sunny summer days, and a perfect location near the central station if you want a quick stop.

Phone: +46 40 29 44 44

Address: Anna Lindhs Plats 10, Malmö

Special Jury Prize Sweden 2022

Swedish Wine Center was not fortunate to open its doors during the 2020 pandemic. But the concept and the great location in central Malmö should ensure that it survives. If you are curious about the emerging Swedish wine scene, then this is the place to learn more. The experienced owners are also behind Skivarp's hotel in the Skåne countryside.

Phone: +46 40 627 11 60

Address: Tegelgårdsgatan 9, Malmö

Sustainable Wine List of the Year Nordic 2022

Located in the old town of Malmö, two stones throws away from the tourist friendly lilla torg in Malmö, lies Julie. A wine bar established 2018 and is borrowing its name from Beaujolais artisan wine maker Julie Balagny. And just as the winemaker strives to be close to the "more than biodynamic" approach to the wine so do Julie (the wine bar).

Phone: +46 40 97 18 18

Address: Hjulhamnsgatan 5, Malmö

Sparkling Wine List of the Year Sweden, presented by Duval-Leroy 2022

Johan P is a classic fish restaurant and something of a institution in the Malmö restaurant scene. Seafood platters, lobsters, hollandaise sauce and classic environments with classic wine list.