12 places in Gothenburg where you can celebrate Riesling Week 2023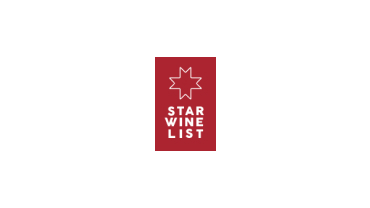 Riesling Weeks 2023 in Sweden is celebrated 29 May to 11 June. Here are the venues in Gothenburg where you can join the Riesling celebration! To see all the offers from the participating venues, please choose Swedish language. (Sponsored by Wines of Germany)
Phone: +46 736 362600

Address: Viktoriagatan 8, Göteborg

The wine bar and restaurant Barsac in Gothenburg has a relaxed atmosphere, attracting both dinner guests and wine lovers on their way home from work. A massive bar allows for spontaneous mini-tastings by the glass, while tasty bistro dishes are served from the kitchen.

Phone: +46 31-20 86 90

Address: Berzeliigatan 18, Göteborg

Barrique is a city center wine bar and bistro, strategically located between the Avenue and the arenas Scandinavium and Ullevi. Value for money and accessible wines are the name of the game (they even announce their low markups on their site).

Phone: +46 73-773 80 03

Address: Norra Hamngatan 8, Göteborg

Medium-Sized List of the Year Sweden 2023

Restaurant Bulot by the Norra Hamngatan canal in central Gothenburg is the restaurant sibling of the wine bar in Saluhallen. A la carte and set menus are served in a modern casual environment, and we were very impressed by the tasty and creative takes on classic west coast seafood like mackerel. Wine-wise, the Bulot wine list is a good read, varied and dominated by France but you'll find wines from further away as well. There is also a bar section and a few seats outside when the season and weather permits.

Phone: +46 31 750 88 05

Address: Mässans gata 24, Göteborg

Austrian Wine List of the Year Sweden, presented by Austrian Wine 2023

Heaven 23 has much more to offer than just the stunning view from the Gothia hotel restaurant's 23rd floor. Here you'll find the iconic King Size shrimp sandwich (over one million served) but also plenty of other tasty dishes with locally sourced produce.

Phone: +46 31 18 18 58

Address: Södra Vägen 45, Göteborg

Project is the wine bar and restaurant that serves both set menus and a la carte and it has been rewarded with a star by Guide Michelin. The menu is internationally inspired.

Phone: +46 31 16 08 88

Address: Geijersgatan 12, Göteborg

Tasty, exciting and uncomplicated. The kitchen at restaurant Natur in Gothenburg serves up beautiful dishes in modern, Nordic style. The wine list focuses on natural and organic producers, mainly from Europe.

Phone: +46 31-348 40 00

Address: Knipplekullen 8-10, Göteborg

Swedish Wine List of the Year Sweden 2023

Sankt Jörgen Park is an upscale hotel and spa resort on Hisingen, about 15 minutes from central Gothenburg. Here you can relax next to outdoor and indoor pools and enjoy several restaurants and bars. A golf course is just next door. Victor Fuentes Quezada, one of the top sommeliers of the city, has been given carte blanche with the wines. This has resulted in a varied and eclectic wine list and a plot of solaris grapes planted on the front lawn slope. We look forward to coming back to try the house wine.

Phone: +46 31 363 67 77

Address: Östra Larmgatan 18, Göteborg

Ulf Wagner is a living legend on the Gothenburg fine dining scene. Both a restaurateur and serious wine lover (and collector), Mr Wagner is offering a classic service with table cloth at his latest bistro, Wagners. The food is fairly classic too, both tasty and wine friendly. The wine list has a serious weight of Burgundy of both colours, along with Bordeaux, Rhône and other French regions. (Although friends of Italy and the US will not be unhappy).

Phone: 031-10 90 50

Address: Haga kyrkogata 14, Göteborg

Bord 27 is a part of Riesling Week Sweden 2023.

Phone: 031-97 27 00

Address: 45, Donsö hamnväg, Donsö

Isbolaget is a part of Riesling Week Sweden 2023.

Phone: 031-61 90 60

Address: Drottningtorget 10, Göteborg

Norda Göteborg is a part of Riesling Week Sweden 2023.

Phone: 031-13 77 77

Address: Packhusgatan 1, Göteborg

Skärgårdslinjen - M/S Trubaduren - M/S Medvind is a part of Riesling Week Sweden 2023.