25 great wine bars and wine restaurants in Tokyo 2023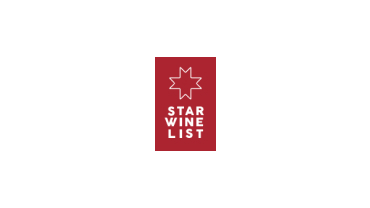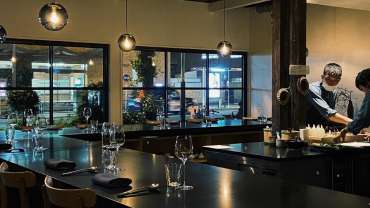 Tokyo, such a diverse and eclectic food and wine city! In this guide you will find some of the best wine bars and wine restaurants in town, all selected by Melinda Joe and Seju Yang.
Phone: +81 3-6447-5447

Address: 3-chōme-42-12 Jingūmae, Shibuya City

Sustainable Wine List of the Year Asia, presented by Parés Baltà 2023

Ăn Đi, meaning "bon appetit" in Vietnamese, is revolutionary in every sense. This 20-seats modern Vietnamese restaurant in the Gaienmae area offers unparalleled sophistication of an arguably underrated Southeast Asian treasure. Organic vegetables, herbs and citruses are polished by the hands of a highly experienced chef and shine brightly in a mixed colour of two countries. When it comes to wine, Ăn Đi is a front runner in the city. Since Ăn Đi is run by one of the most respected sommeliers in the country, Motohiro Okoshi, the front of house is filled with certified sommeliers. This dream wi...

Phone: +81 3-3214-1361

Address: 蚕糸会館 B1, 1-chōme-9−4 Yūrakuchō, Chiyoda City

In a basement in the Yurakucho area, Apicius, is a true guardian of tradition. There is no need for moody music nor spectacular view of the metropolis. Instead, your experience will be spotlessly perfected with their incredibly sophisticated traditional French cuisine and the extravagant list of classic French wines. Though their cuisine is strictly based on traditional techniques, domestic produce such as fresh caviar from Miyazaki and asparagus from Hokkaido often add an extra dimension. Apicius' famed collection of 30,000 bottles of wine is dominated by French classics. However, only ab...

Phone: +81 3-6721-1909

Address: 6-chōme-7-11 Roppongi, Minato City

This New York born Empire Steak House is located in the heart of the Roppongi district, one of the most international areas in Tokyo. While there are many other American steak houses in the same neighbourhood, Empire stands like an emperor for its impeccable commitment to quality-food and service. Not any sort of modern and fancy twists here, yet their focus on true authenticity and the beauty of simplicity turn into a perfect sophistication. If you are in love with classic New York-style steak, the one and only "Emperors Steak" is the go for menu, but the incredibly delicious dry aged rack of...

Phone: +81 03-6810-0655

Address: 1-chōme-2-1 Ōtemachi, Chiyoda City

Located on the 39th floor of Tokyo's Four Seasons Otemachi hotel, Michelin-starred Est examines French cuisine through the lens of Japanese terroir. Ever since executive chef Guillaume Bracaval launched the restaurant in 2020, the two have taken a sustainability-driven, locavore approach in the kitchen, with 90 percent of the ingredients sourced domestically. Creamy soybean hummus is served instead of French butter, and Japanese honey and wasanbon are used to sweeten pastry chef Michele Abbatemarco's artful desserts. Signatures such as soy milk flan, flavored with a broth made from vegetable t...

Phone: +81 3-3561-9706

Address: ミキモトビル, B1F, 4-chōme-5−5 Ginza, Chuo City

In the heart of Ginza district, one of the true pioneers, Ginza L'Ecrin has been accommodating both high society and gastronomy enthusiasts since 1974. In this underground Grande Maison, everything you'll see, décor, silver cutleries, plates and marble, is literally extraordinary. While they conserve classic values and techniques, Ginza L'Ecrin always follows true French philosophy while continuing to evolve. In 2020s, sustainable operation and great respect to nature is in their mind, stronger than ever. For wines, you can make an exciting journey through 15,000 bottles of fine Burgundies...

Phone: +81 3-5545-5205

Address: 関ビルB1階, 2-chōme-19−4 Akasaka, Minato City

Serious connoisseurs may be able to guess what this place is all about just by its name: This cosy 13-seats underground wine bar in the Akasaka area dedicates its love and respect to Jura and Jura only. Relatively simple yet authentic Jura cuisine such as coq au vin jaune or carefully selected comté cheese is served here. When it comes to the wine program, Goût de Jaune easily exceeds all your expectations. Shohei Miura, the owner sommelier, has been collecting unicorns from the wineries in Jura and other passionate wine merchants around Europe. Now their Jura only collection holds thousands...

Phone: +81 3-3496-2467

Address: 1-5-7 Dōgenzaka, 渋谷区 Shibuya City

In the heart of the Shibuya district, Izakaya Vin looks somewhat like an ordinary wine bar that you can find in every corner of this neighbourhood. However, once you enter this family-owned three-floor building, you'll immediately notice that Izakaya Vin is definitely not an ordinary venue. This wine bar is all about contrast: There is a contrast between the casual wine bar itself and Shibuya, one of the busiest areas in Tokyo. There is also a contrast between the simple yet delicious classic bistro-style cuisine and the unbelievable wines you'll find in this bar. The counter near the entran...

Phone: +81 3-6429-7062

Address: 2-chōme-14-23 Nishimagome, Ota City

In front of the family-oriented park in Nishi-magome, Île de Colline melts in a peaceful scenery of a quiet residential area. Île de Colline is a café, so you don't need to be Alice to enter this wonderland. This 18 seats café offers seasonal a la carte menu in bistro/café style, sourced its produce from some of the finest quality-driven farmers who are all close friends of the owner Kana Yamamoto.

Phone: +81 3-6451-2413

Address: 4-chōme-10-8 Meguro, Meguro City

Kabi = Mold in Japanese. It doesn't simply mean trendy fermented cuisine, but it rather respects the wise and sustainable tradition of fermentation that has deep roots in Japanese culture. We can't quite categorize Kabi into any existing genres. This fascinating young trio of Chef Shohei Yasuda, Pastry chef Kiriko Nakamura and Sommelier Kentaro Emoto, solely dedicates its creation to express beautiful and colorful flow of the seasons, so such thing as genres don't mean anything to them. When it comes to wine and other beverages, Kabi illustrates the true diversity of Tokyo's drinking cultu...

Phone: +81 3-3669-7988

Address: 1-chōme-18-1 Nihonbashikakigarachō, Chuo City

This cozy natural wine bar in the quiet Suitengu district is always filled with serious natural wine enthusiasts, wine industry professionals and wine makers from all over the world. La Pioche puts great focus on respecting unparalleled dedication for nature from both wine makers and farmers. The word "organic" is simply not enough to describe what they do, because La Pioche goes far beyond. The owner, sommelier Shinya Hayashi, experienced natural farming in France, so every farmer and producer he works with for La Pioche follow the same, or even greater, care for the sustainable environment....

Phone: +81 03-5766-9500

Address: 2-chōme-26-4 Nishiazabu, Minato City

L'effervescence is the culmination of chef Shinobu Namae's vision for sustainable gastronomy. In addition to its three Michelin stars, the restaurant also boasts a Green Star for its efforts to promote eco-conscious practices in the dining room as well as the kitchen. One of the pioneers behind the farm-to-table movement in Japan, Namae was among the first to display the names of the farmers, fishers, and purveyors that supply the restaurant with ingredients on the menu. The kitchen's thoughtful and meticulous cooking highlights the best of the seasons. In winter, duck breast is roasted over a...

Phone: +81 3-6909-9561

Address: TOKEN building, 7-chōme-2-8 Ginza, Chuo City

La Nuit Blanche is a Tokyo version of a speakeasy-style wine bar, where you can be completely isolated from the bustle of the Ginza area outside. This 18-seats cosy underground wine bar, where you can enjoy high-quality Italian food as well, holds nearly 6,000 bottles of wines, of which 1,800 bottles can be enjoyed at the bar. The wine selection is focused on France. Their selection is an exciting mix of classic, natural, charismatic producers and up-and-coming young guns. Still, sommelier Toshinaga Haba only chooses wine with an unmistakable footprint and a unique terroir expression. You wo...

Phone: +81 3-3277-6055

Address: コレド室町2 1F, 2-chōme-3−1 Nihonbashimuromachi, Chuo City

La Bonne Table, a 40-seats casual French restaurant located in the Nihonbashi area, is a great example of how the "farm to table"-concept melts into the urban scenery. Vegetables and seafood are sourced from farmers and fishermen, and La Bonne Table praises the natural essence of these vibrant ingredients. The wine program here is as exciting as it can be for a casual place like this. On the list, with around 120 different wines, you'll see primarily French natural wines, and off the list, they also have hidden gems ready to drink. Both the wine pairing and the non-alcohol pairing is incredi...

Phone: +81 3-6441-2682

Address: Annex Higashi-Azabu, 2F, 1-chōme-17−9 Higashiazabu, Minato City

L'Aube, a contemporary French restaurant located in Higashi Azabu, is the fruit of the talents from the trio of Chef Hideaki Imahashi, Pastry Chef Shoko Hirase and Sommelier Hiroshi Ishida. While they all can individually cast a serious magic, this trio always work as a perfect team. Their French based contemporary cuisine puts strong focus on expressing the beauty of Japanese seasonal greetings, often with a unique touch of oriental spices such as indigenous "Island" peppers from Okinawa and Arabic Dukkah. Quite interestingly, dessert here plays an equal role to the other parts. After th...

Phone: +81 42-444-3511

Address: 1-chōme-20-1 Jindaiji Kitamachi, Chofu

Maruta, a firewood-cooking restaurant in the Chofu district of western Tokyo, is a magical place for those who'd like to enjoy gastronomy in a green environment. Uniquely, Maruta shifts and sets dinner services at 30 minutes before sundown. Here you will enjoy the red-coloured sky, local organic vegetables, herbs from the garden and carefully selected meats.

Phone: +81 03-6272-8513

Address: 東京ガーデンテラス 3F, 1番3号 Kioichō, Chiyoda City

Best Short List of the Year Asia 2023

With the opening of Maz, the younger sibling of acclaimed restaurant Central in Lima, Peruvian star chef Virgilio Martinez has added an entirely new category of cuisine to Tokyo's food scene. Led by the talented and charismatic chef Santiago Fernandez, the 25-seat restaurant offers a deep dive into Peru's diverse food culture and traditions. Organised by altitudes, the seasonal tasting menu explores the country's topography and microclimates in nine inventive courses. "Desert coast," for example, features sweet king crab layered atop a spiced pumpkin stew, served alongside a beignet crowned wi...

Phone: +81 3-6721-0086

Address: エクレール乃木坂 関根ビル 1F, 8-chōme-11−19 Akasaka, Minato City

If you would like to enjoy the best Japanese "Kaiseki" tasting menu, with the knowledge and creativity of one of the best sommeliers in the country, Yasuhide Tobita, Nogizaka Shin is your choice. This 24-seats Japanese restaurant in the Nogizaka area will charm you deeply, successfully offering top quality food at a fairly reasonable price. Their food is firmly based on traditional techniques, but chef Shinji Ishida combinates them with contemporary ideas. Here they use much less sugar, salt and soy sauce than traditional recipes to enhance the natural flavour.

Phone: +81 03-6721-0510

Address: SEIZAN 外苑 前 1F, 2丁目-5-4 神宮前, 渋谷区

Walking by no.501 in the Gaienmae district, you might be forgiven for mistaking it, as I had, for a storage closet. Situated on the street level beside Michelin-starred restaurant Florilege, the shop is marked by a small sign that reads, "kakuuchi," the Japanese word for a hybrid bar and liquor store. Inside, brightly coloured grid-shaped shelves give the impression of being inside a wine-themed game of Tetris. Natural wine is the main event here, and you'll find an impressive array of bottles from all over the world. Behind a sliding door at the back of the retail space is a tiny boite with 1...

Phone: +81 3-3401-3345

Address: 7-chōme-18-24 Roppongi, Minato City

Since 1976, Odajima, a Japanese restaurant located in Roppongi, has been pioneering the idea of Japanese cuisine and wine. Back in the old days when this idea was considered reckless, Odajima strongly kept the faith and never stopped pursuing this potential. The cozy 16 seats restaurant serves rather simpler and somewhat homely dishes that praise the beauty of seasonal flavor. Odajima is a restaurant but they actually go far beyond. They are more like a "salon" where people can communicate through casual Japanese cuisine and carefully selected wines. Though they have a wine list, we strong...

Phone: +81 3-5770-4236

Address: アーバンスタイル六本木三河台 B1F, 4-chōme-2−35 Roppongi, Minato City

While there are numerous French-based restaurants in Tokyo, Restaurant Ryuzu, in the Roppongi district, stands out for their truly thoughtful philosophy. Here they sublimate traditional French technique using much less salt, butter and oil to achieve absolute transparency and pureness of the finest ingredients, with a wellness of the guest firmly in their mind. The gentle approach extends to interiors and table wares as well. Warmth of walnut, liveliness of flowers, soft touch of wooden cutleries is all carefully rendering magically comfortable dining room. The wine selection here is also a...

Phone: +81 3-3446-1134

Address: Barbizon86 5F, 5-chōme-3−13 Hiroo, Shibuya City

It wasn't always easy to have a complete gastronomic experience at a sushi restaurant until remarkable Sushi Zai opened its doors in the Hiroo area. While most high-end sushi destinations offer just a couple of random sake and strange selections of Grand Vins that are simply too overpowering to go well with delicate flavours, Sushi Zai bravely solved this common headache by building a strong team of a sushi chef and a sommelier. At Sushi Zai, your already satisfying sushi experience gets even better when trying the wine pairing option. Sommelier Suguru Hosaka offers strikingly creative pairin...

Phone: +81 42-529-6787

Address: 3-chōme-4-3 Akebonochō, Tachikawa

If you would like to enjoy true "local farm to table" concept in Tokyo, you need a short journey towards west, because there is no space to grow anything in the central area. In Tachikawa city, about 40 mins by train from Tokyo station, Teppanyaki Senju has been accommodating local customers with organic vegetables only from Tachikawa, partially grown by themselves, executed masterfully by simple yet very deep Teppanyaki, hot-plate grill, technique. Their core concept of "no additives" extends to wine program as well. The wine cellar is dominated by very natural yet clean wines from France,...

Phone: +81 03-6803-8436

Address: アットホームスクエア 2F, 4-chōme-24−8 Minamiaoyama, Minato City

There's no place in Tokyo quite like Sushi m, a 12-seat hidden gem where French cuisine meets edomae sushi, and inventive beverage pairings bridge the cultural divide. The "m" in the restaurant's name stands for mariage, and the concept is based on the idea that the right food-and-drink matches can result in a meal whose sum is greater than its parts. Together with sushi chef Junya Hashimoto, executive chef Shunsuke Matsuzawa, who worked with Thierry Marx, crafts finely balanced tasting menus: delicate morsels of sushi are interspersed with Japanese-inflected modern French dishes such as roast...

Phone: +81 03-5222-5810

Address: PACIFIC CENTURY PLACE MARUNOUCHI, 7階, 1-chōme-11-1 Marunouchi, Chiyoda City

One of Tokyo's buzziest restaurants, Sezanne bagged its first Michelin star within months of opening in 2021 and gained a coveted second star in the 2023 red guide. British-born executive chef Daniel Calvert aims to merge the "timeless elegance" of a Parisian grand maison with the "open-minded lack of preciousness" that characterises the American approach to French cuisine he encountered during his tenure as sous chef at Per Se in New York. The seasonal menu is polished, precise, and technically astonishing: Riesling-poached foie gras with apricot and verbena sauce has the perfect buttery text...

Phone: +81 3-3797-4448

Address: 4-chōme-2-6 Nishiazabu, Minato City

For Italian wine aficionados, Vino della Pace is absolutely the "must know" venue. This Italian wine sanctuary in Nishi-azabu area had been directed by the late Kazuo Naito, a legendary Italian wine specialist, since 2000. In the 28 seats wine bar, arrays of classic local Italian cuisines from all 20 regions are served by both a la carte and tasting menu. From nearly 4,000 bottles of both well-matured and the fresh "strictly Italian only" collection, Vino della Pace offers incredible diversity of classic and contemporary pairings. This matches what every Italian winemaker says, "Always dri...