"13 the lucky number" Norway 2022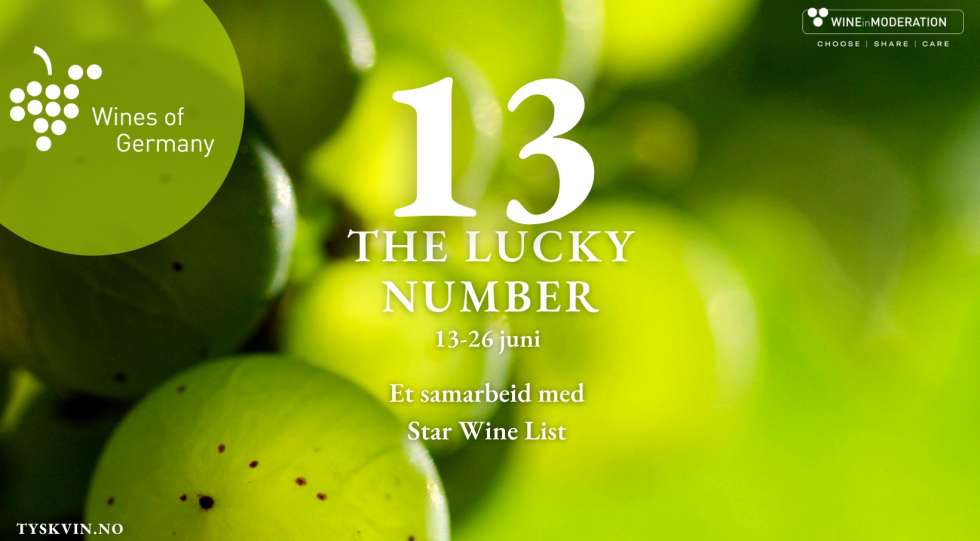 Tysk Vin (Wines of Germany Norway) will run "13 the Lucky Number" for two weeks in June. This is the fifth edition of the event, and the idea of the celebration is to give well-deserved attention to the 13 German wine regions.
This year, "13 the Lucky Number" will take place between 13 - 26 June. During these weeks, there will be an extra focus on German wines in all the participating restaurants, wine bars and hotels all over Norway – with tasting menus, events and, of course, a whole lot of great German wine.
As a restaurant, we invite you to participate, and it's so easy to do! All you have to do, is to fill out this form - and to serve at least one German wine by the glass during the event weeks. Tysk Vininformasjon and Star Wine List will promote the event in media and SoMe-channels. You will also be included in our guide to the event.
Be sure to check back and follow our channels to learn about all the events and venues.
(Partner post)
Published 23-May-2022
Event / Norway