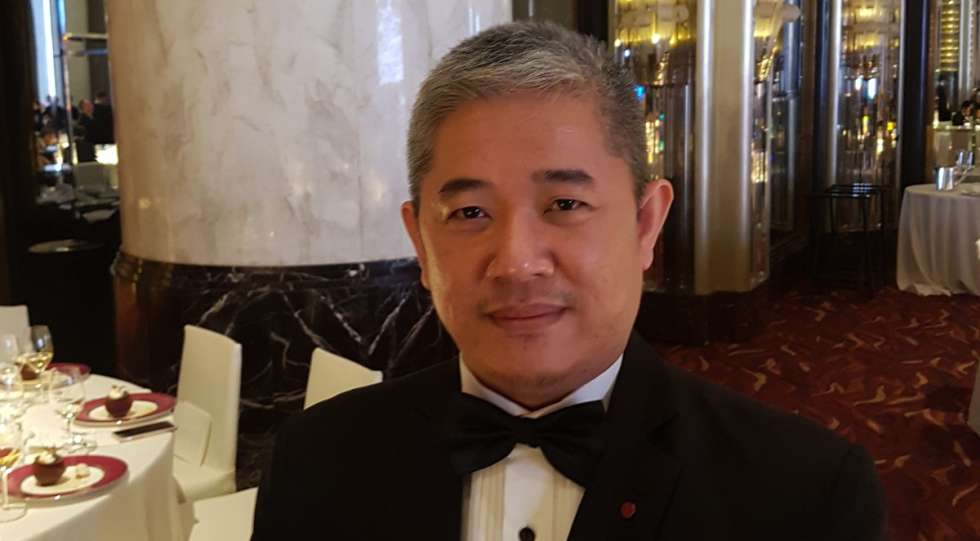 Roderick love & passion for wines started in 1993 when wine was still a relatively new industry in Malaysia. He has been involved in many sectors of the wine industry with experience as an importer, distributor, retailer, wine judge, wine educator, F&B wine & restaurant service consultant, sommelier & wine director.
His passion in developing the Sommelier Profession in Malaysia & Asia, have spur him to create the Sommelier Foundation Program which he wrote & train many by himself. He was the Chief Sommelier with the Hilton Sentral Kuala Lumpur and founded the first Hilton Wine Academy and eventually hold the Cluster Chief Sommelier role in overseeing the Wine Program of all Hilton Group hotels in Malaysia, Vietnam as well as consultant to the group hotels in Thailand & Beijing – in total 10 properties. He has worked as the Cellar Master (Wine & Beverage Director) for the Galaxy Entertainment Group in Macau, managing the wine / beverage program for the group 7 hotels.
Roderick was also the Founder & Honorary President of the first Sommelier Association of Malaysia (SOMLAY) and Co-Founded the South East Asia Sommelier Alliance. He also the held the role of Secretary, Technical Director and Chairman with the Alliance. Roderick is also actively involved in numerous Wine Judging Competition, Sommelier Competition, Cocktail Competition and Restaurant / Hotel Judging. He was awarded or recognized for his contribution to the industry and was the recipient of the inaugural Hospitality Asia Platinum Award Wine Personality of The Year, South East Asia Wine Pioneer Award, appointed Honorary Ambassador of Wines From Spain to Malaysia by ICEX and Honorary Sommelier Diploma by Associazione della Sommellerie Professionale Italiana (ASPI) for his contribution to the industry.