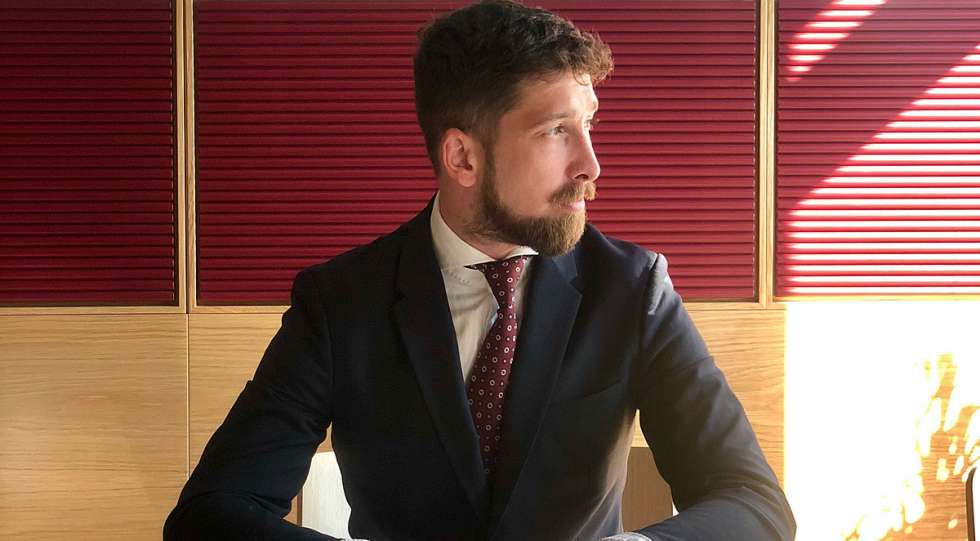 Damian Piotr Janczara was born in Lublin, Poland, in 1988. After completing high school and with a strong desire for change, Damian decided to move to Italy.
Damian's port of call was Milan. Inspired by local culinary traditions, Damian quickly developed a passion for food, wine and the restaurant industry. Self-taught and determined, Damian cultivated his passion for wine and fine dining, and his desire to learn took him on travels throughout both Europe and the rest of the world – travels which led to meeting other people from the food and wine industry that further enriched Damian's knowledge.
After some years of experience in many of Milan's most acclaimed restaurants, Damian made his debut as co-founder with chef Eugenio Boer of Essenza Restaurant. There, Damian's role as a restaurant manager was vital in creating a unique dining experience that culminated with the restaurant being awarded a Michelin star in 2017. The experience at Essenza enabled Damian to put to practice his skills as both manager, maître and sommelier, fine-tuning and developing them to create what is now Damian's very own personal style of hospitality.
Late 2018, Damian set out on a new adventure as owner, maître and sommelier of Altriménti, a restaurant that wants to set itself apart. Damian was joined in this new venture by chef Eugenio Boer. The restaurant is located in the heart of the modern City Life district, the new avant-garde centre for global design as well as the green heart of an ever greener Milan; the area has been completely redesigned and is one of Milan's most rapidly growing and sought after neighbourhoods.
At Altriménti there is a distinct air of freshness and youthful vitality, where Damian and his team guide the guests on a gourmet journey that focuses on the sustainability and absolute excellence of the produce showcased on the menu.