Meet Linn Johnsen – Oslo ambassador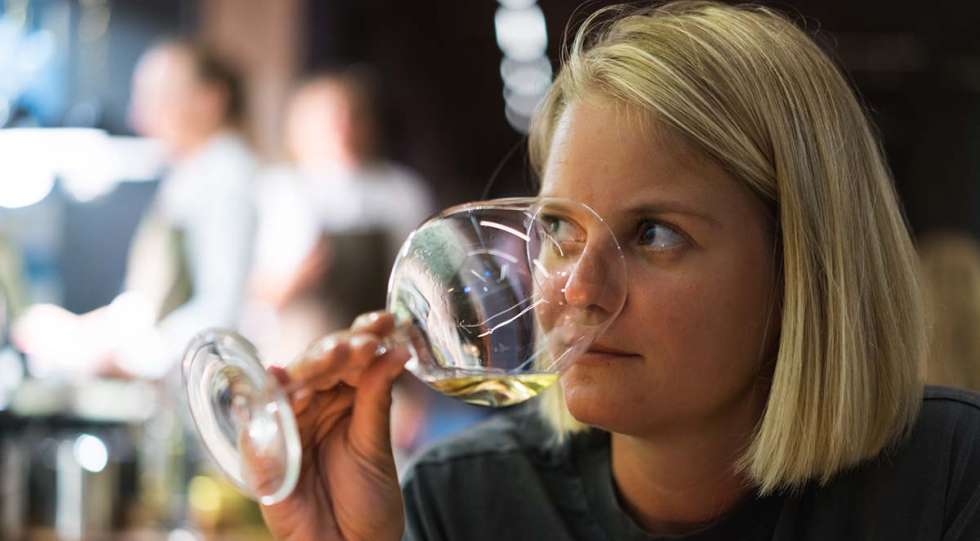 We are proud to present our new Oslo ambassador: Norwegian wine lover and wine blogger Linn Johnsen. Linn is busy finalising our first guide to the Norwegian capital that will go live very soon.
Star Wine List started in Sweden last year and has since grown to Toronto and Niagara in Canada. Now we are happy to (soon) launch our first guide in Norway. As in Sweden and Canada before, our wish is to guide wine lovers to great wine bars and wine restaurants. For that, we rely on our own visits and our network of wine lovers and professionals, especially local knowledge.
You may recognise Linn from social media and her wine blog vinstudinen. Now she can add the title ambassador to her CV.
Welcome to Star Wine List! Tell us, who are you and what is your background in wine?
"My background in wine is mostly as an explorer, always looking for exciting natural wines and a secret admirer of fine wines (but who´s not?). Formally I'm WSET Advanced certified, and with time I hope to finish my Diploma. Classic training is great, but I still believe in the power of an open mind."
You are exploring Oslo for our upcoming Oslo guide, what can you tell us about the wine scene in your city?
"The wine scene in Oslo is really dynamic right now. Only a few years back it was quite conservative, but with a couple of game changers, like the wine bar Territoriet, Bass and Bar Brutus, there is now more for everyone. More classics available, more groundbreaking producers, more natural wine – more wines by the glass and more exciting places to visit."
What do you look forward to as our new Oslo ambassador?
"Being a Star Wine List ambassador for Oslo, my main aim is to bridge the gap between wine lovers and the hidden gems of Oslo, providing them with the fast track to the best wine list in the city. To be honest, there is also some self interest in it. I hope to discover new places, new wines and new people myself!"
Follow us on instagram to be the first to know when our Oslo guide will go live.
Which are your favourite wine places in Oslo? Let us know through Facebook, Instagram or email Linn at [email protected]
Photo by Anders Husa, andershusa.com
Publicerad 14-augusti-2018
Intervju / Oslo
Premium: Sök bland fler än 2000 vinlistor i över 35 länder. Ladda ner obegränsat med vinlistor.